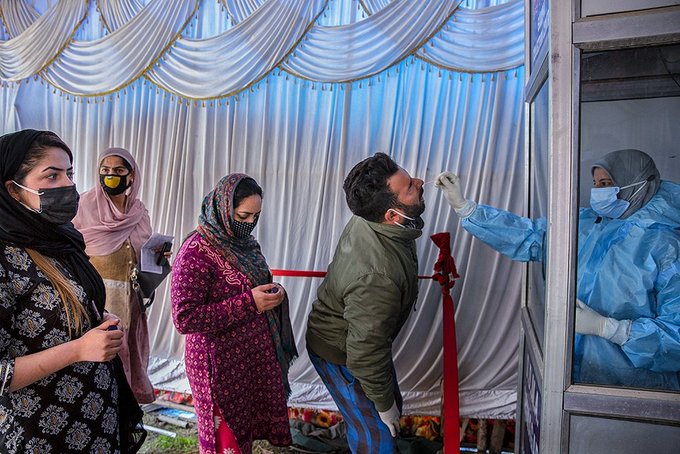 Srinagar, Aug 5: Jammu and Kashmir reported 823 fresh covid-19 cases even as two persons succumbed to the virus during the last 24 hours, officials said on Friday.
They said that 190 cases were reported from Jammu division and 633 from Kashmir Valley, taking the overall tally to 468245. Among the cases, 172283 are from Jammu division and 295962 from Kashmir Valley.
Providing district wise details of the cases, they said, Jammu reported 118 cases, Udhampur 3, Rajouri 8, Doda 11, Kathua 6, Samba 8, Kishtwar 17, Poonch 7, Ramban 12, Reasi 0, Srinagar 212, Baramulla 159, Budgam 83, Pulwama 12, Kupwara 41, Anantnag 48, Bandipora 37, Ganderbal 9, Kulgam 31 and Shopian 1.
There were two deaths, one each from Jammu and Kashmir Valley during the time. So far 4776 people succumbed to the virus and among them include 2346 from Jammu division and 2430 from the Valley.
Besides, they said, 679 Covid-19 patients recovered during the last 24 hours—246 from Jammu division and 433 from Kashmir Valley. There are now 5133 active cases— 1426 in Jammu and 3707 in Kashmir.
The officials said there was no new confirmed case of mucormycosis (black fungus) reported today. So far 51 black fungus cases have been confirmed in J&K, the officials said. They also informed that 9137 doses of covid-19 vaccine were administered during the time in J&K.