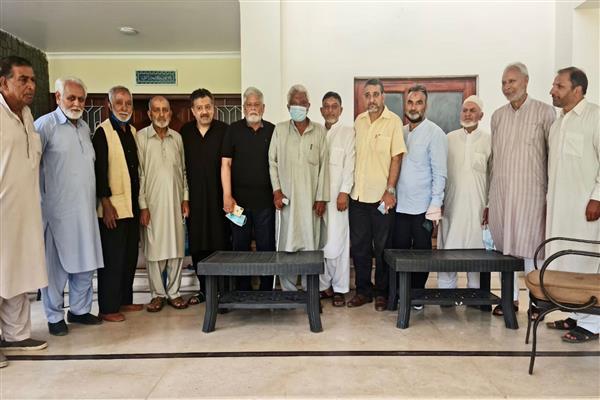 Srinagar Aug 02: The Srinagar Core Committee of All JK Shia Association under the Chairmanship of Haji Ghulam Qadir today call upon the President of All J&K Shia Association and General Secretary AJKSA at Darul Jawad (Qamarwari) and appraised him about the various arrangements made by the association for ongoing Muharram Majalis and processions to be conducted across the valley under the banner of All JK Shia Association.
It was also decided that during this month any kind of issue pertaining to Muharram in Srinagar should be reported to Chairman Core Committee and the committee has been fully authorised to take any decision on the spot on behalf of the All JK Shia Association.
The president stressed upon the core committee to be vigilant and cautious during Muharram against those elements who are hell-bent to vitiate the real motto of Muharram processions for their personal benefit and want to give it another colour.
He also stressed maintaining peace and discipline in the processions to avoid any sabotage at the earliest.