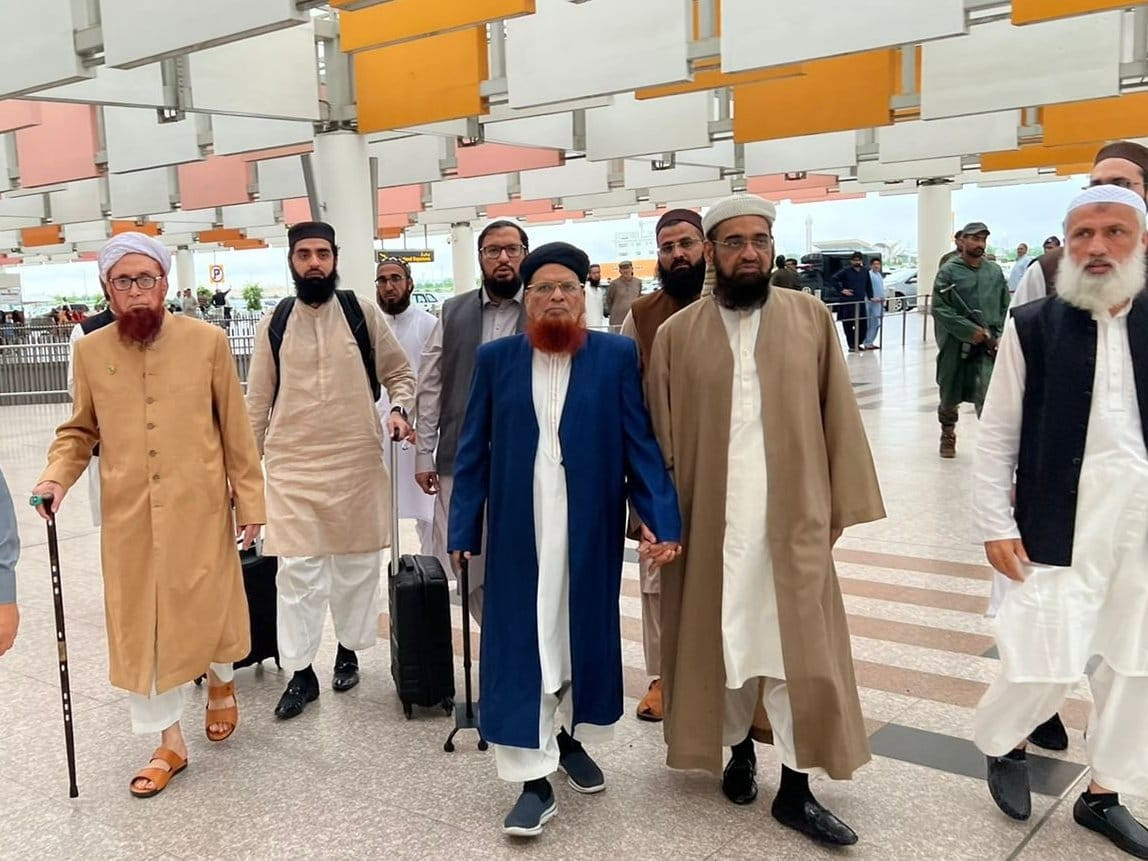 ISLAMABAD: A delegation of Pakistani Ulema, led by Mufti Taqi Usmani, is in Kabul for talks with the representatives of the banned Tehreek-e-Taliban Pakistan (TTP) as part of efforts to push for a peace deal, Express Tribune reported.
The Ulema delegation will not only hold meetings with TTP representatives but also with the Afghan Taliban government officials in order to take the process forward.
Efforts to strike a peace deal with the TTP started in October last year when the Afghan Taliban offered to use their good offices to seek a political solution to the problem.
Initially the talks led to a one-month ceasefire but the process could not move forward after both sides accused the other of not honouring the commitments. After that the TTP resumed terrorist attacks, targeting the Pakistani security forces.
In April, following the spate of cross-border terrorist attacks by the TTP, Pakistan reportedly carried out air strikes across the border targeting the outfit's hideouts. Pakistani authorities also conveyed a stern message to the Afghan Taliban that the country would no longer tolerate TTP attacks.
After that the Afghan Taliban once again brought the TTP to the negotiating table. Following a series of meetings between Pakistani officials and the TTP leadership, the group finally agreed to a ceasefire for an indefinite period.
Subsequently, a Pakistani tribal Jirga, comprising politicians and other notables from the erstwhile tribal areas, visited and exchanged different proposals with the TTP. The key demands put forward by the TTP include reversal of FATA merger, allowing TTP to retain arms and amnesty for their members.
While Pakistan released some TTP prisoners and quietly gave presidential pardon to a couple of their senior commanders, it refused to accept the demand of reversal of FATA merger.
The country's military leadership earlier this month gave an in-camera briefing to the members of parliament where they defended the talks with TTP. The parliamentarians were told that Pakistan had to seek a peace deal with the TTP in order to avoid its fighters joining the Daesh terrorist outfit. (Express Tribune)