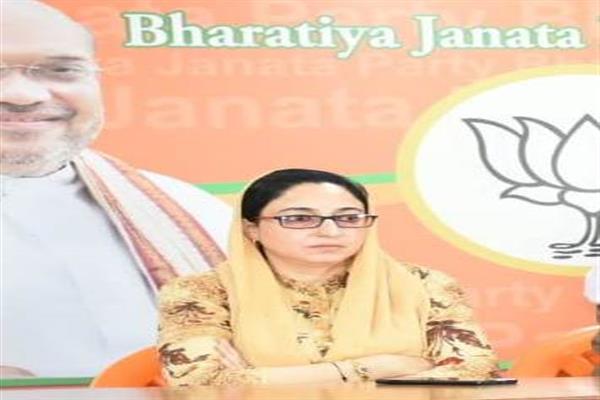 Srinagar, July 25: Jammu and Kashmir Waqf Board chairperson, Dr Darakshan Andrabi on Monday said that the first-ever Tiranga rally to Kargil which was organized by Bharatiya Janata Party (BJP) Lal Chowk in Srinagar is a historical movement for them.
Taking to media persons here at Srinagar, Waqf Board chairperson said that it's a historical movement for the BJP party as it organised the first-ever Tiranga rally to Kargil from Srinagar city in which atleast 300 bikers participated.
She futher said that the rally was held at Srinagar where everyone was saying that these things are not possible here.
"It is a proof that people here want development and peace and order environment after removal of 370," she said, adding that the rally will culminate on July 26 at Kargil War Memorial marking the Vijay Diwas.kns