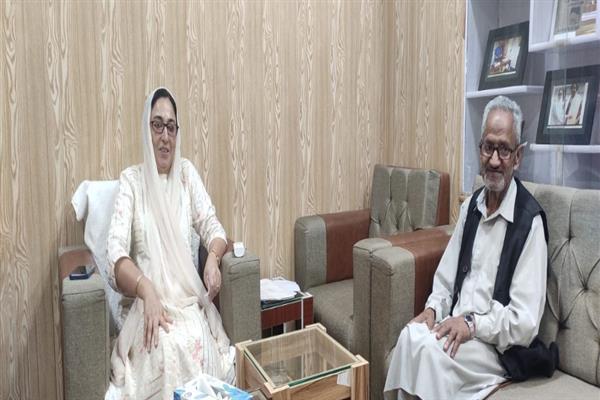 Ganderbal, July 16: An elderly man of central Kashmir's Ganderbal district on Saturday provided one kanal of land to Jammu and Kashmir Waqf Board.
Ali Mohammad Sheikh of Wahidpora village of Ganderbal, said that he provided one kanal of land to Waqf Board as "iisaal-e-sawaab" (votive ritual of praying for the dead and doing good deeds on their behalf) for his deceased daughter.
Sheikh handed over the the documents of land to chairperson J&K Waqf Board, Dr Darakhshan Andrabi at Srinagar.
He said that he was inspired of her work that is why he considered it better to provide the land to Waqf Board.
"I have heard a lot about Darakhshan and she has done good work since she took the charge of Waqf Board," he added. kns