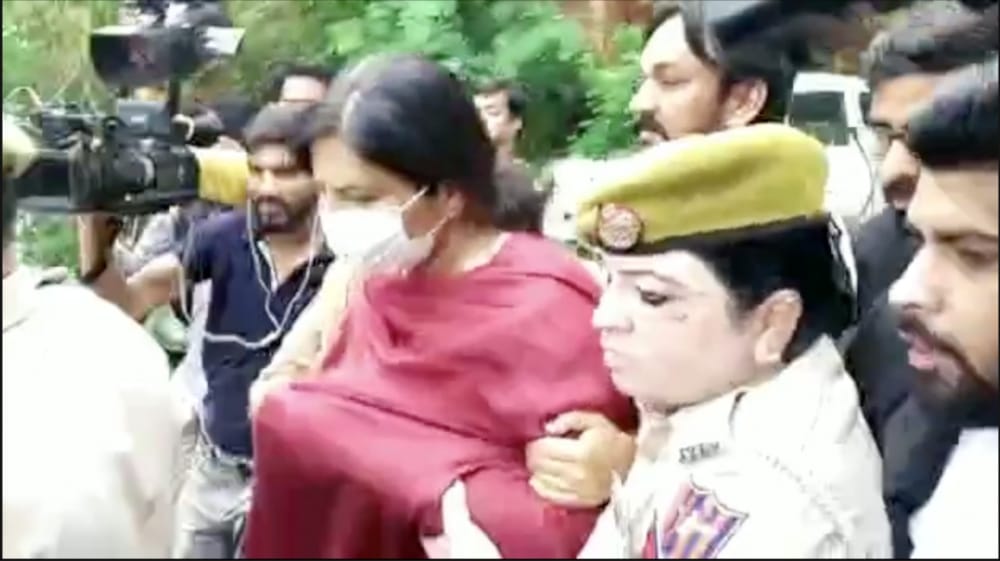 Jammu, Jul 15: Rubaiya Sayeed, sister of PDP president Mehbooba Mufti, identified chief of banned Jammu & Kashmir Liberation Front (JKLF) Muhammad Yasin Malik and three others as her abductors during her examination before the special CBI court in Jammu on Friday.
Advocate Monika Kohli, CBI counsel said that she has identified four of them. "She identified Yasin Malik through virtual mode," Kohli said.
Malik, who is lodged in Tihar jail, appeared before the Court through video conference.
Earlier this year, Malik was sentenced to life imprisonment by a National Investigation Agency (NIA) court in a case related to militancy and secessionist activities in the Kashmir valley in 2016-17.
The CBI lawyer said that the other three accused were physically present in the Court.
"She stated that she couldn't recognise them after 33 years. She was shown their photographs of that time (abduction) and she identified them," the lawyer said.
Rubaiya Sayeed, the daughter of Mufti Mohammad Sayeed, was abducted by militants on December 8, 1989. She was set free by militants on December 13, 1989 after the government released the five militants.kno