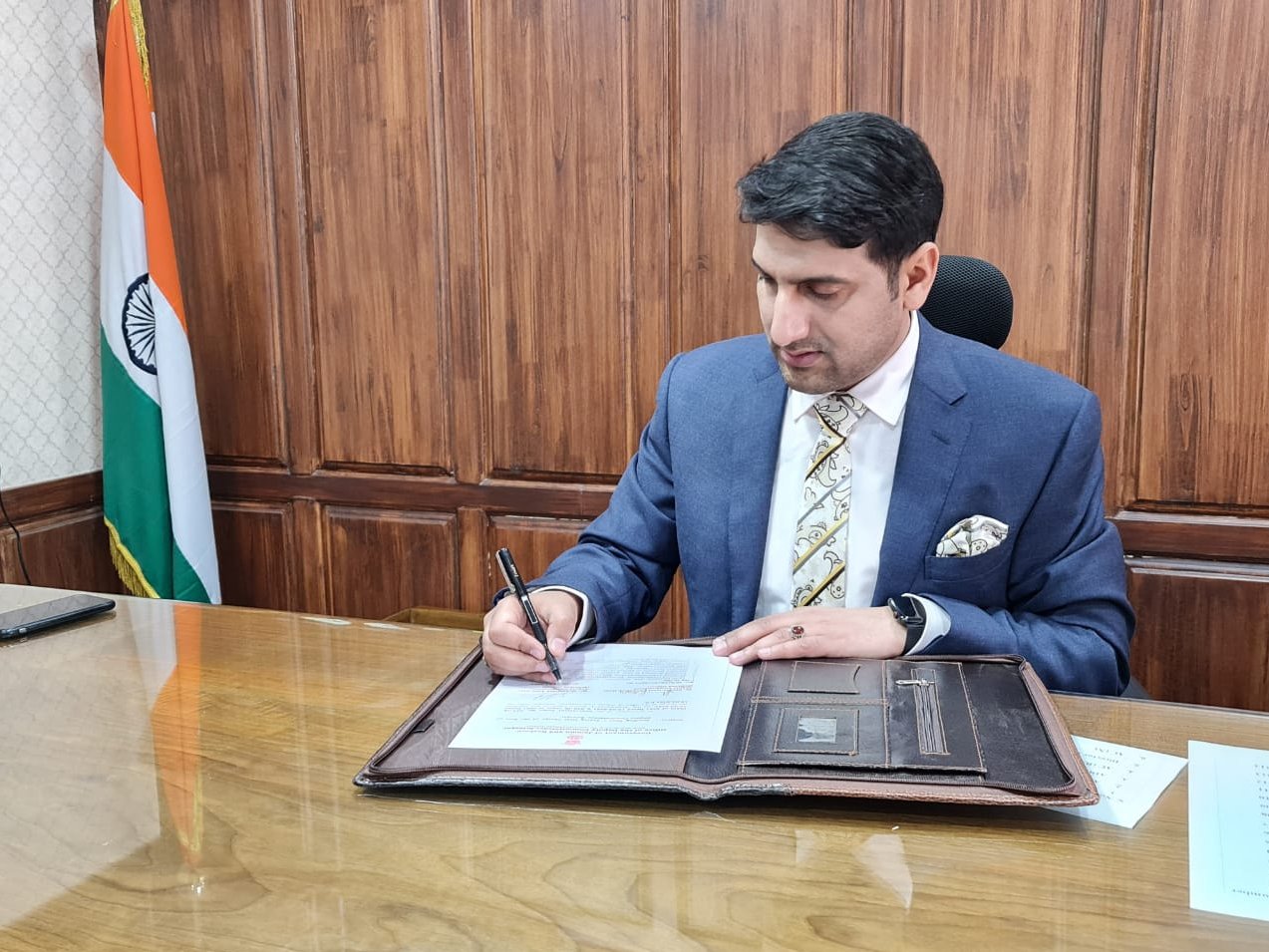 Srinagar, Jul 15: In order to finalise the preparations and plan of activities for celebrations of Har Ghar Tiranga to mark the 75th Independence day under Azadi Ka Amrit Mahotsav, the Deputy Commissioner (DC) Srinagar, Mohammad Aijaz Asad today chaired a meeting of Zonal/District Officers of all the Departments here at Meeting Hall of DC Office Complex.
At the outset, the DC said the programme, which is being held from August 11 to August 16, 2022, is aimed at invoking a feeling of patriotism among the citizens and promoting a sense of respect for the symbols of Independence.
The DC stressed upon the Officers to ensure all necessary arrangements are put in place well in advance to make the programme a success.
On the occasion, the DC asked the District heads of all the Departments to submit department wise requisitions for National flags to District Tiranga Centre which has been set up in the DC office for collection and stocking of the National flags for proper distribution among all the participant departments/ stakeholders. He also enjoined upon them to deposit contributions of employees in the relevant account head.
During the meeting, Nodal officers for smooth observation of the event were also nominated respectively for residential, institutional and vehicular means.
The DC asked the officers of Rural Development Department to ensure active participation of PRIs in the programme at panchayat levels. While other officers were also directed to take all required measures for success of the programme.
Similarly, the CEO was asked to arrange all cultural activities as per scheduled activity plan.
DC enjoined upon all the officers/Officials and Nodal officers to go through the Flag Code and follow Standard protocol to honour the National Flag.