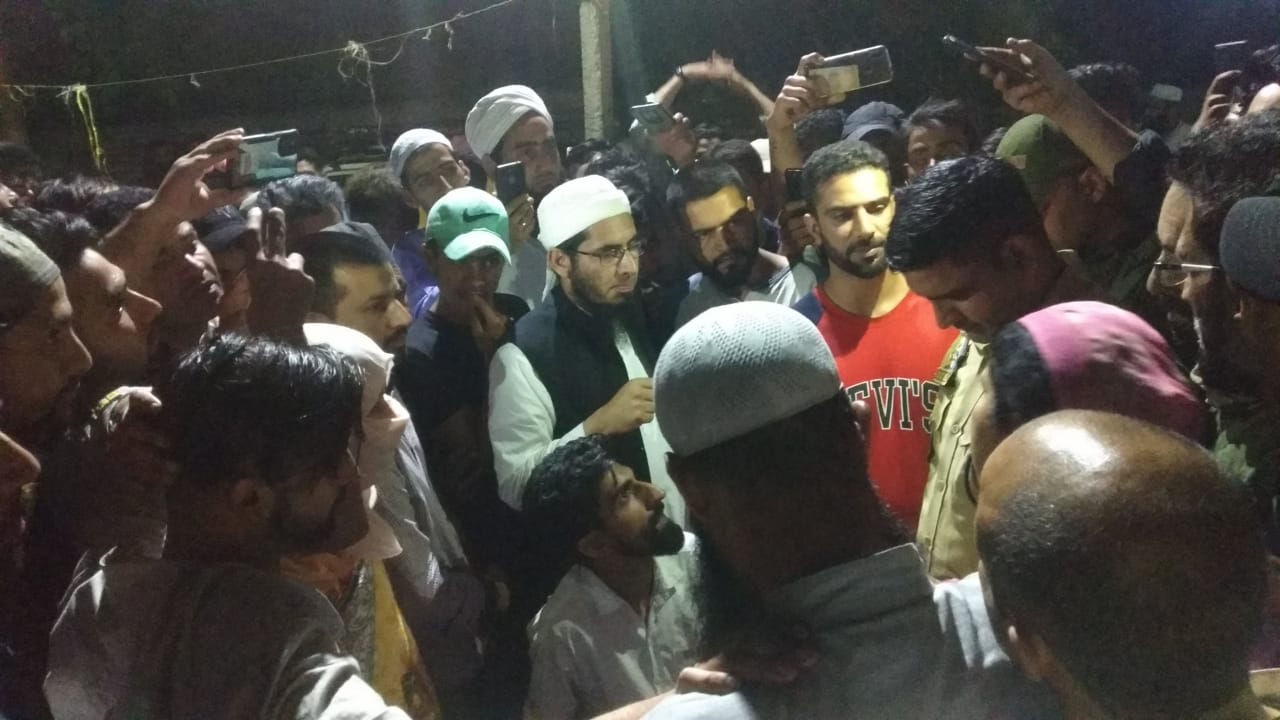 Srinagar, July 9: Family members and locals on Saturday staged a protest demonstration against after a youth who was called for questioning in a case died.
According to his mother, the youth identified as Muslim Muneer Lone son of Muneer Lone of Budshah Colony Natipora was called by police to Nowgam police station this morning. "At 3 p.m. a policeman by name Abdul Rashid who had come in the morning to summon my son called me and asked me where I was. He then came in his vehicle and took me along," she told reporters during the protest. "I told was he has fainted".
On my asking if he was given food to eat, the policemen there told me that he was given food and he fainted because he was on table." In between, she said, 'I was told sign a paper'.
"I don't know what was written and I signed it. Then he (Abdul Rashid) gave me Rs 400. Then a sumo vehicle was brought and some five to six policemen boarding it and asked me to open gate and dropped him at home and laid him there."
When this report was filed, the protesters have kept the body at the roadside and were demanding justice.
SSP Srinagar Rakesh Balwal said  proceedings under 174 CrPC have started.
He said legal and departmental action would be taken if any foul play comes to fore. He said that family was not cooperating for postmortem examination.
The top officer said that he was called for examination at 10 am and was let off after being properly handing over to family in about 2-3 hours after being questioned in connection with a theft case (FIR No. 95/22 u/s 397 IPC). The deceased, he said, had history of drug abuse as well. gns