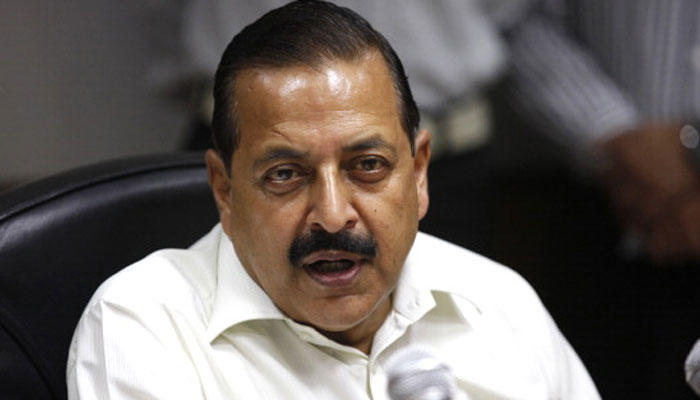 Jammu, July 07 : Union Minister, Dr Jitendra Singh Thursday said that the Election Commission to decide on Elections in Jammu and Kahsmir, but Bhartiya Janta Party(BJP) is always ready for the same.
He said that the BJP is always ready to hold assembly elections in Jammu and Kashmir but a final decision on the matter needs to be taken by the Election Commission.
He futher said that the protagonists of Article 370 were its greatest abusers and accused the Kashmir-centric political parties like National conference (NC) and PDP for selectively raising the bogey of Article 370 when it suited them, but conveniently ignoring it by their convenience.
Angered at the National Conference, he said they raise a lot of hue and cry over the alleged misuse of Centre's Anti-Terrirosm laws against the people of Kashmir but conveniently forget that it was Farooq Abdullah as Chief Minister who was the first to implement POTA (Prevention of Terrorism Act ) in the State of Jammu & Kashmir.
"Abrogation of Article 370 led to transformation at three levels, constitutional, administrational and developmental," he said.kns