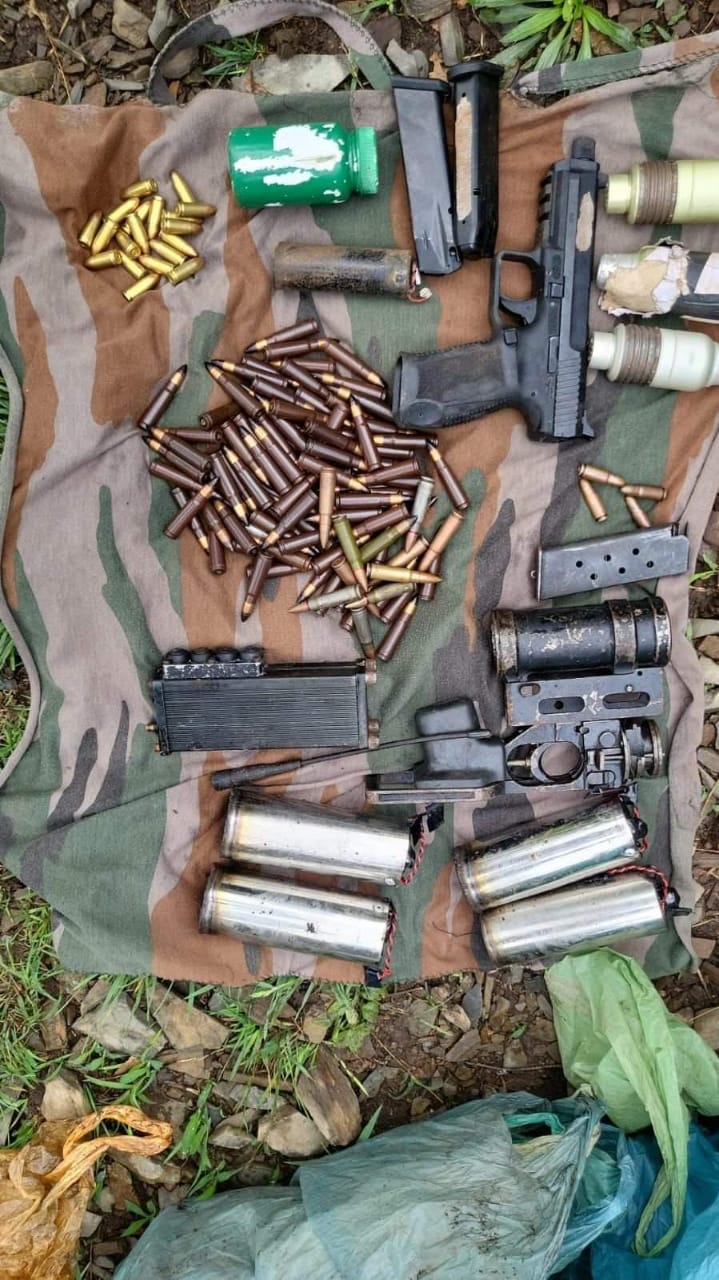 Srinagar, Jul 4: Police on Monday said that six sticky bombs, a pistol ad three grenades were recovered at the disclosure of LeT militant Talib Hussain who was arrested in Reasi district yesterday.
Besides the six sticky bombs, a pistol and three grenades, police said two magazines of 'Glock Pistol, one magazine of '30 bore Pistol, one UBGL launcher , 75 rounds of AK rifle, 15 pistol rounds, four rounds of Pistol 30 bore and IED remote with antenna was recovered, police said in a statement.
Talib Hussain Shah of Rajouri, who had earlier worked with a news channel and headed IT cell of Minority Wing of BJP, and Faizal Ahmad Dar son of Bashir Ahmad Dar of South Kashmir's Pulwama district were arrested by police in Reasi district after initially captured by the local villagers of Reasi, officials said.