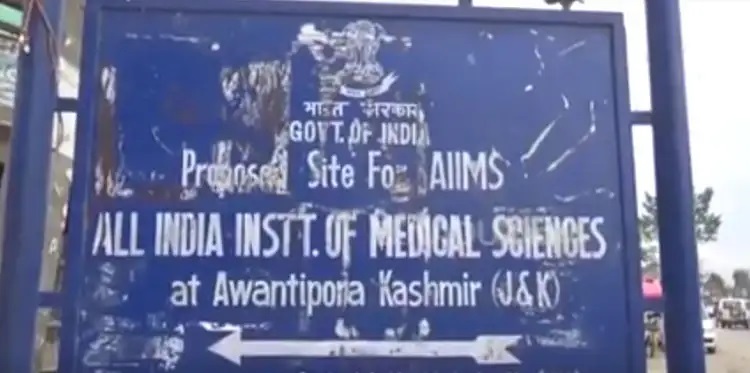 Srinagar, Jul 04: Jammu and Kashmir Government has released Rs 94.16 crores for acquisition of land for the establishment of AIIMS at Awantipora area of Pulwama district, officials said here on Monday.
Officials said that government has released Rs 94.16 crores under Capex budget 2022-23 as land compensation to Director Health Services Kashmir.
They said that Director has to place the funds at the disposal of Deputy Commissioner Pulwama for acquisition of land measuring 272 Kanals (34 arces) and 11 kanal and 07 marlas for establishment of AIIMS at Awantipora and realignment approach for AIIMS respectively.
They added that the release of funds is, however, subjected to few conditions which includes the funds shall be utilized only after fulfilling all the codal procedures and formalities, the acquisition is completed within approved cost only and there shall be no cost escalation and re-appropriation or diversion of funds is not allowed at any level.
"The utilization certificate of the released amount shall be furnished to this department well in time, Director Finance, Health & Medical Education Department shall vouchsafe the availability of funds on BEAMS portal and accordingly release the funds to the concerned and the instructions or conditions as contemplated in the BEAMS order shall be adhered and fulfilled in letter & spirit," they said.kno