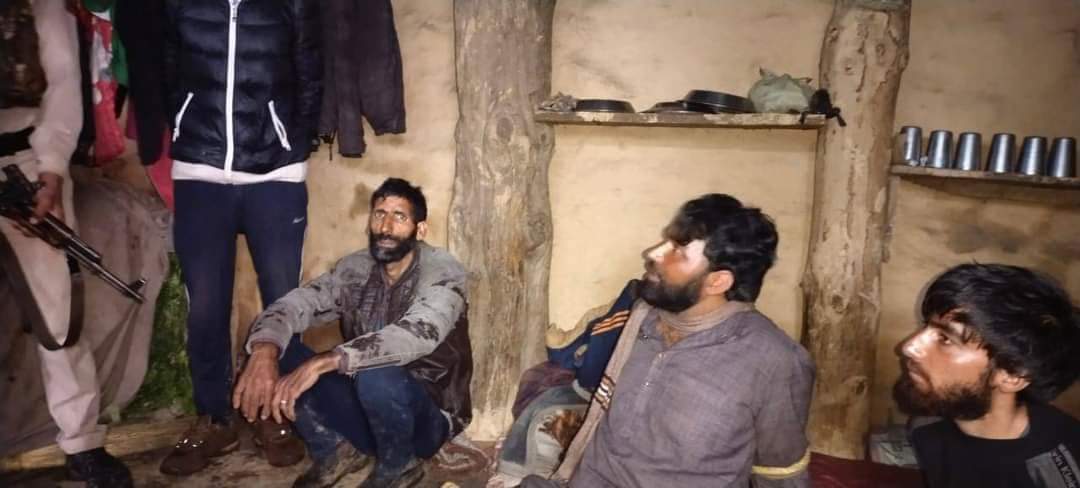 Jammu, Jul 04: The Bharatiya Janata Party (BJP) on Monday denied any link with the arrested Lashkar -e -Toiba (LeT) militant, Talib Hussain Shah, who, the opposition parties alleged is   members of the party's minority cell.
After surfacing of photographs of the arrested militant with senior BJP leaders' including Jammu and Kashmir unit President Ravinder Raina, party's state unit spokesperson, Advocate Abhinav Sharma today clarified that Talib Hussain Shah was never officially appointed by the party.
"There is no record of appointment of Talib Hussain Shah in our office. Someone may have given him responsibility on his own, but party did never own him", said Abhinav Sharma, while addressing media.
The photographs of arrested militant with senior BJP leaders have gone viral on social media since Sunday morning when he was apprehended by Reasi villagers along with another militant.
Meanwhile, coming down heavily on BJP, Jammu Kashmir Pradesh Congress Committee (JKPCC) demanded interrogation of BJP leaders for appointing a terrorist as party member.
"BJP used to issue certificate of nationalism to others, now this so-called nationalist party is appointing terrorist", said Ravinder Sharma, JKPCC chief spokesman.kno