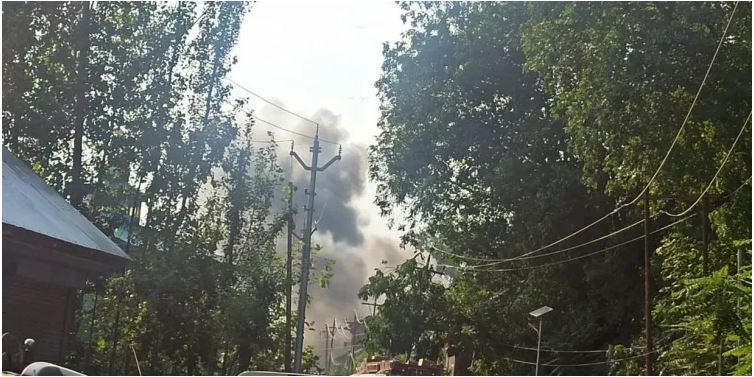 Srinagar, June 29: A militant hideout was destroyed by the security forces on Wednesday in Nadihal area on Srinagar-Bandipora highway, police said.
A top police officer said that on disclosure of an arrested militant in Bandipora, security forces destroyed a militant hideout on national highway near Nadihal.
He said a team of security forces was rushed to the spot after disclosure by an arrested local Hybrid militant and immediately traffic was halted.
"The hideout was destroyed without causing any harm to life or property," he said, adding that the traffic was restored after all-but two hours.
Earlier, Kashmir zone police tweeted Police [and] SFs arrested a LeT hybrid militant identified as Mehboob ul Inam of Nadihal at a checkpoint near Papchan Bandipora.
His disclosure led to recovery of incriminating materials, arms and ammunition including 3 AK-rifles, 10 Magazines, 380 rounds, 2KGs IED Exp substance, 01 Chinese grenade etc. (KDC)