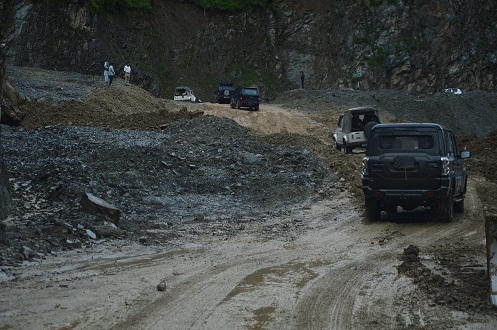 Poonch, June 27:  Mughal road, connecting Poonch and Rajouri districts with Shopian district, remained reopened on Monday for stranded traffic after remaining closed for 21 hours.  
The road was closed after a massive landslide occurred at Dogrian towards Poonch side in the late afternoon on Sunday, leading to the closure of the thoroughfare.
A police officer confirmed that stranded traffic vehicles were cleared only. However, the officer said, fresh rains have started in the area and decision regarding allowing the traffic would be taken by the authorities after accessing the situation. "People are requested not to undertake journey unless confirming the status of the road," he said.
Traffic department in a statement issued late in the evening said that "Mughal road is still blocked due to major landslide at Dogrian."gns