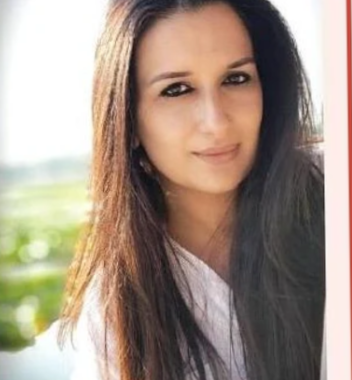 Srinagar, June 27: In order to reflect her love for her motherland Kashmir, Kashmiri born artist Diba Mushtaq has organised a solo exhibition titled "Loul" in Srinagar, wherein a range of self-drawn paintings have been put on display for the public
Diba said the exhibition is dedicated to her late father and this is for the first time she has organised a solo exhibition, which has been titled as "Loul".
"With this exhibition I want to reflect my love for Kashmir, and my late father always used to use the term 'Loul' which means greater level of love and I want to dedicate this exhibition to him," she said.
She added that she wants students, teachers and people from other walks of life to come and see her paintings as she has drawn paintings of downtown, holy shrines like Khankha Moula, Dargah Hazratbal and other places.
"I am witnessing the beauty all around Kashmir, and I want everyone to come and get inspired. In Kashmir there are so many artists, who fumble to showcase their work and I believe that if anyone has interest towards anything one should exhibit that," she said.
She also said that she has finished a four-year degree in Fine Arts from Jamia Milia Islamia and her work is an attempt to capture the yearning, the love for what Kashmir is known for.kns