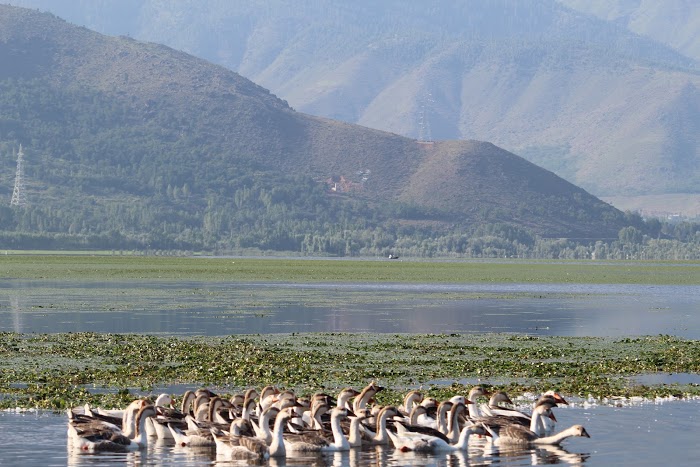 Bandipora, Jun 17: Authorities are introducing Shikara ride to promote tourism in Wullar Lake which is considered as one of the largest freshwater lakes of Asia.
Situated on the foothills of Harmukh Mountain, the lake is spread over a total area of 130 square kilometres and is located in northern parts of Kashmir.
The lake also supports the livelihood of a huge population and is a habitat for migratory water birds. For its restoration, the multi-million dredging project's work, one of the biggest restoration efforts in Asia, has been going on for the years in the lake.
A top official at Wular Conservation & Management Authority (WCMA) said that 'shikara', which is a great attraction for tourists in Srinagar's Dal Lake and other water bodies, would be introduced now at Wullar Lake in a bid to attract more tourists in the area.
"We will start it on a trial basis," he said, adding that the main aim is to attract more and more tourists to the Lake while the local people can also earn a living from it. "We have also set up a boat club of young boys who will be trained by Jammu and Kashmir Sports Council following which they will be able to take part in major water sports events," he added.
The WUCMA has also made a proposal for a walk-way which will be about 3.20 Kilometers around the lake's area which has been restored so far and work on it will start soon, he said, adding that the cost of the project is 90 crores.
The WUCMA official said that only locals will be taken into consideration in these projects of Wullar which will benefit them in terms of their livelihood. "I can say with certainty that in the next six months there will be a lot of development in the Lake and it will become another major tourist destination.kno