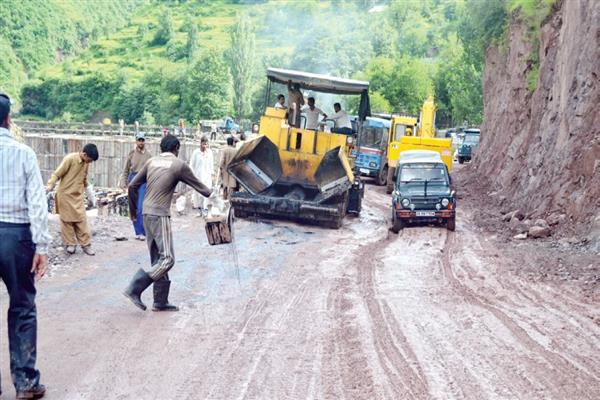 Srinagar, Jun 14: An administrative inspection of the office of Chief Engineer, Roads & Buildings department, Kashmir has pointed out multiple deficiencies in maintenance of its records.
The administrative inspection was carried out by the department of Administrative Inspections and Trainings department from December 6 to 12 last year.
According to the report,  although the office of Chief Engineer R&B, Kashmir has maintained manual attendance, it has not maintained leave account register.
The report also claims that proper work distribution order has not been issued by the office till date of the inspection and instructions regarding the same were conveyed to the concerned on the spot.
"No movement register was found or maintained by the various sections of the directorate till date," reads the report submitted to the government.
The inspection team has also pointed out that the practice of preparation of fortnightly arrears statements in each section has not been found in vogue.
The report also charges the office of not adhering to the government's instructions on transfer policy.
"Government instruction with regard to the transfer policy has not been implemented so far by the office," the report further states.
According to the report, the office of CE,R&B, Kashmir surrendered Rs 6215.98 lakhs out of the total allocation of Rs 41758.57 lakhs under Revenue component during the year 2020-21.
It has also pointed out that shortfall of revenue realization during the financial year 2020-21 and 2021-22.
It states that against the target of Rs 550 lakhs only Rs 464. 09 lakhs were realized during 2020-21 and Rs 180.92 lakhs were realized till November 2021 against the target of Rs 600 lakhs.kno