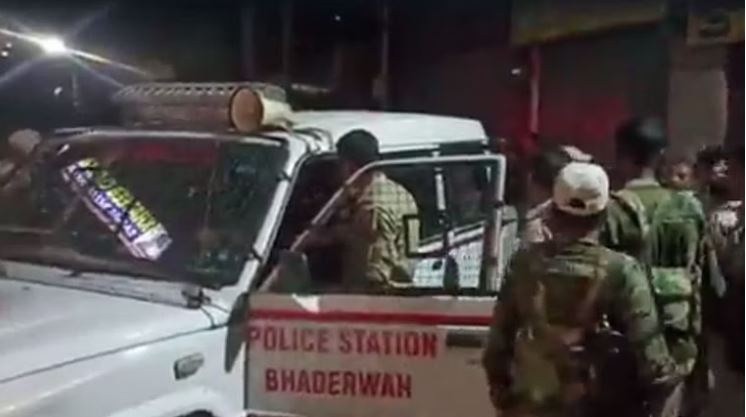 Srinagar, June 10: Curfew has been imposed and the army has been called in to conduct a flag march in Bhaderwah town of Doda district in Jammu and Kashmir over attempts by some elements to create communal tension.
According to Greater Kashmir newspaper, the curfew was imposed in Bhaderwah after  authorities apprehended "communal tension following an objectionable post, hurting the religious sentiments of the majority community, went viral in social media".
According to the report a  "large number of protesters, including women, gathered outside Markazi Jamia Masjid Bhaderwah and registered their strong protest. Huge deployment of security forces, including police, CRPF, was made in and around Jamia Masjid".
Police has registered FIR 93/2022 under section 295A, 506 IPC in this regard and started investigations, the report said.