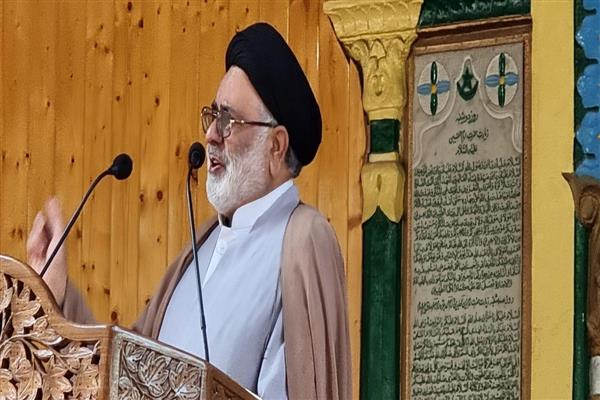 Srinagar, June 10: The Jammu and Kashmir Anjuman Sharie Shian has vehemently denounced the derogatory remarks made by two spokespersons of the ruling party BJP against the Prophet Muhammad (PBUH)
While addressing Friday congressional prayers at Central Imam Bara Budgam, J&K Anjuman-E-Sharie Shian president Aga Syed Hassan Mosavi Al-Safavi expressed strong condemnation and denunciation of the recent insults issued by an official in the ruling party towards the Prophet Muhammad (SAW).
Aga Hassan denounced the escalation of hatred against Islam and Muslims, and called on judiciary to take notice of these events in light of the constitution.
He also called for putting an end to fashion of promotion of Islamophobia and Muslim bashing in India.