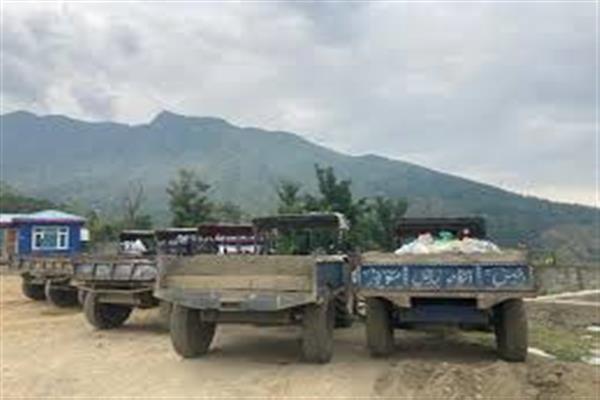 Handwara, June 09: In its continuous drive against illegal mining, extraction and transportation of minerals from Government land, Handwara Police seized three tractors and apprehended 09 persons in the last 24 hours for illegal extraction and transportation of minerals at Sheikhnar and Khanu Babagund areas.
According to a statement,  a case FIR No. 35/2022 , 36/2022 and 39 /2022 under sections 447,188 IPC respectively has been registered in Police station Kralgund and investigation had been set into motion.
The statement added that all members of the public are urged in public interest to adhere to the law and the terms and conditions of their permits, wherever applicable.
It also asked that people not to destroy the ecology of their areas by engaging in illicit mining of minerals.