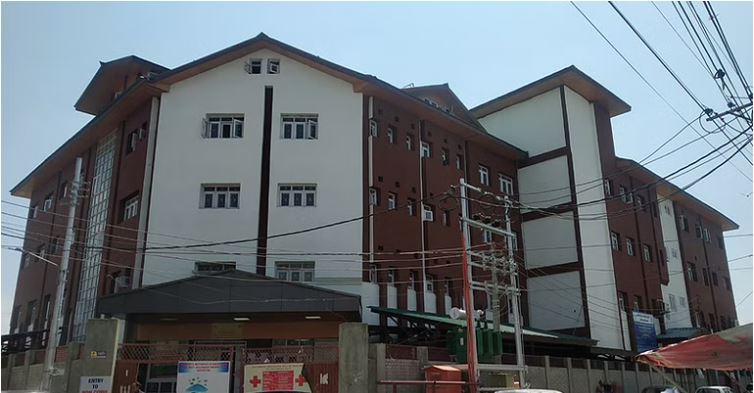 Srinagar, June 09: Union health ministry in a report on Rural health has stated that Jammu and Kashmir has recorded an increase of 557 Primary Health Centres (PHCs) over the last 16 years in comparison to 334 PHCs in 2005.
As per the report, published on rural health for the year 2020-21, J&K has 2426 sub-centres functioning in rural areas and 45 Sub-centres in urban areas.
The report stated that J&K has 891 Primary Health Centers (PHCs) functioning in rural areas and 82 PHCs in urban areas, while 63 Community Health Centres are functional in rural areas and 16 are in urban areas.
It added that PHCs are envisaged to provide an integrated, curative and preventive health care to the rural population with emphasis on preventive and promotive aspects of health care in J&K.
As per the report of 891 PHCs across J&K, 648 are functioning from government owned buildings, while 243 are functioning from rented buildings.
It stated that none of the PHCs in J&K are functioning in rent-free Panchayat or Voluntary Society Building.
As per the report, in 2005 Jammu and Kashmir required 334 doctors for PHCs for which 668 posts were sanctioned in which 643 doctors were in position while 25 were vacant with no surplus numbers.
The report also stated that over the past 16 years the number of positions sanctioned for the doctors at PHCs have also increased from 668 to 965 in Jammu and Kashmir.
It, however, stated that in the year 2021 J&K required 891 doctors for which 1542 positions were sanctioned of which 965 were in position while 577 were vacant with no surplus numbers.
The report further stated that as on 31 march 2021, Jammu and Kashmir required 66 doctors at PHCs, for which 88 positions were sanctioned, of which 54 are mentioned as in position while 34 are vacant and 12 have figured under shortfall.
"Jammu and Kashmir has 189 sub-centers functioning in its tribal areas, while it has 66 PHCs and 2 CHCs functional. The number of Sub-centres, PHCs and CHCs functioning in rural areas of Jammu and Kashmir in the year 2005 stood at 1879 SCs, 334 PHCs and 70 CHCs respectively," it said.
As of 2021, the report stated that Jammu & Kashmir has 2426 sub-centres, 891 PHCs and 63 CHCs in functional state. kns