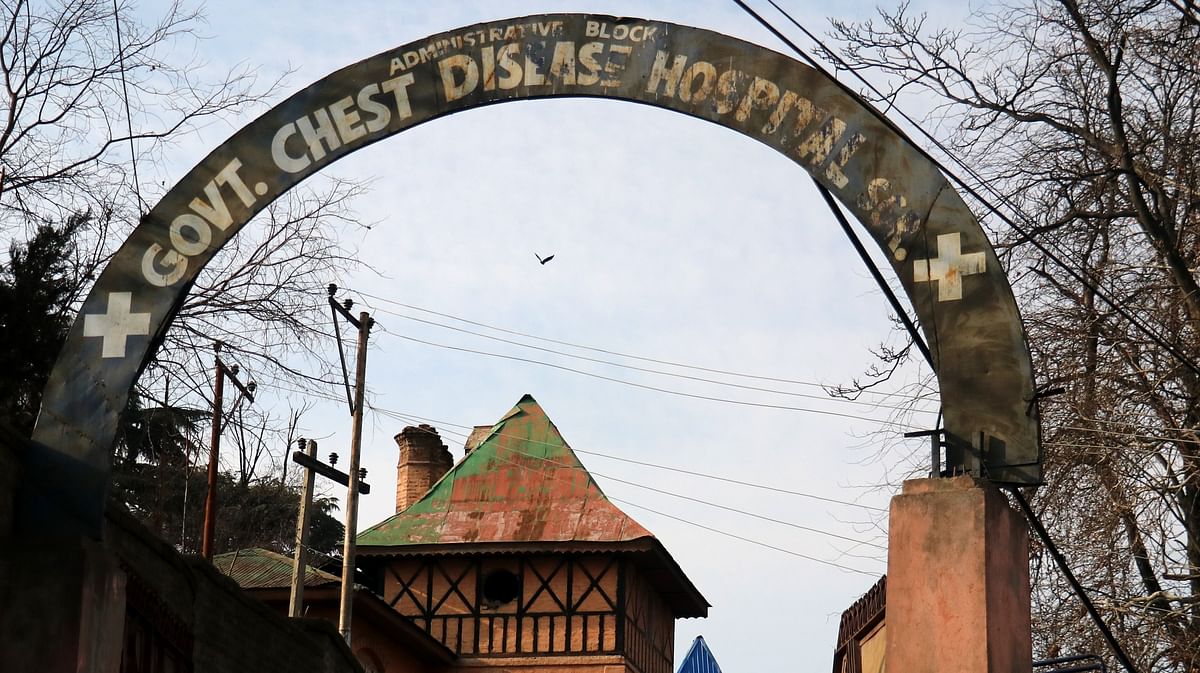 Srinagar, June 8: Doctors at the Chest Disease Hospital here went on a strike Wednesday over an alleged assault on them by a patient's attendants including a "DDC member accompanied by security guards".
As part of the strike, which started in the morning, non-emergency services are currently shut, affecting patients at one of the main hospitals catering mostly to chest related diseases, sources said.
"Yesterday attendants of a patient attacked doctors and other staff besides vandalized hospital infrastructure. Also security personnel of one of the attendants who is said to be a DDC member had pointed out gun at the doctors on duty," Dr Naveed Nazir Shah, Head of the Department at the Hospital said.
"They did not even allow doctors to see the patients by locking up them inside a room," he said.
Hospital sources said that a female patient was brought to the health facility and admitted in the Emergency Ward on Tuesday (June 7) morning.
"The doctors on assessing the condition of the patient started the required treatment. At around 2 PM, the attendants of the patient took the patient to the washroom, returning wherefrom she collapsed as her overall condition showed major deterioration at around 4:30 PM," said doctor Zaid, adding, "With the doctors pressing to resuscitate the patient, several people attending the particular patient came in between and indulged in a verbal altercation with the doctors-on-duty."
In the meantime, he said, attendants including one who claimed to be a "DDC member escorted by personal guards" barged inside, obstructing the doctors from performing their duties."
"Outnumbering the doctors and medical staff, the attendants thrashed several of them and locked them inside the room," he said. They also vandalized the hospital infrastructure.
"Due to such vandalisation, manhandling and murderous attempts of the attendants, the patient in question could not be attended to in time. Not only was the patient in question but also the lives of other patients in the ward were also put at stake by the mischievous and unruly attendants", he said.
"The attendants also took away the records (medical reports file) of the patient in question, trying to leave no record behind to avoid identification."
Meanwhile police have registered a case for under IPC sections of 353 (assault or criminal force to deter public servant from discharge of his duty), 354 (whoever assaults or uses criminal force to any woman, intending to outrage or knowing it to be likely that he will thereby outrage her modesty) and Section 3 Prevention of Damage to Public Properties Act.
"We have registered the case in this regard under FIR 54/20222 U/S 353,354, IPC and Sec 3 Prevention of Damage to Public Properties Act and further necessary action as warranted under law is being taken," SSP Srinagar Rakesh Balwal said. gns