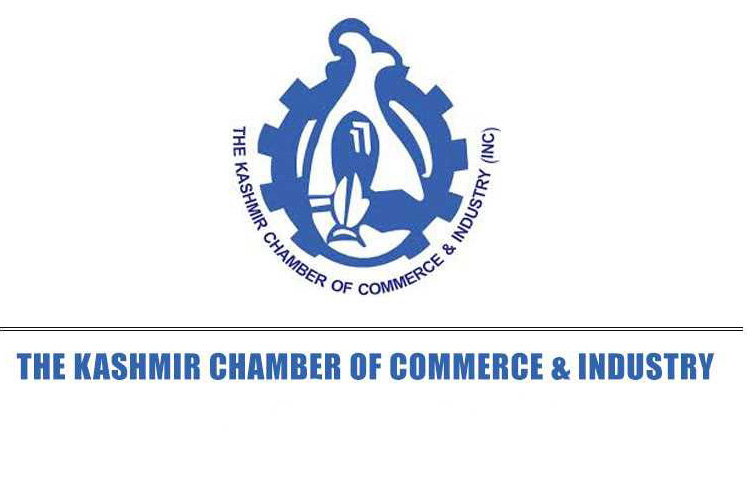 Srinagar, Jun 06: The Kashmir Chamber of Commerce & Industry (Inc)  has expressed serious concern at the foot bridge at Rajbagh, an area which caters to more than 80 percent of the city traffic.
"Within a span of about 2 kms there are three foot-bridges and only one motorable bridge. One amongst them was originally designed as a motorable bridge and converted into a foot bridge in the final stages to its completion. This causes daily traffic jams and puts the general public to great inconvenience," KCCI said in a statement .
Sheikh Ashiq Ahmad, President of KCC&I sought urgent attention of Lieutenant Governor Manoj Sinha to intervene in this matter so that this long pending demand of  converting this foot bridge into motorable bridge get redressed as soon as possible.
KCC&I  has already taken  this issue  with  the administration  and held  many  meetings with the then Divisional Commissioner-Kashmir and  he directed the officials  to prepare feasibility  report  for  conversion  of the  footbridge into Motorable Bridge, he said.
"The Raj Bagh motorable bridge is needed to ease the traffic congestion in the city.  We cannot afford to have another footbridge over river Jhelum in close vicinity. This bridge will also act as a rescue platform from the Disaster Management angle and should in any case be constructed as a motorable bridge," he said.
Ashiq further said that the 120-metre-long bridge with three spans will connect the busy Polo View road with Rajbagh near a school across Jhelum. The bridge will help in reducing the traffic load on Abdullah Bridge where traffic often jams during peak hours, he said.