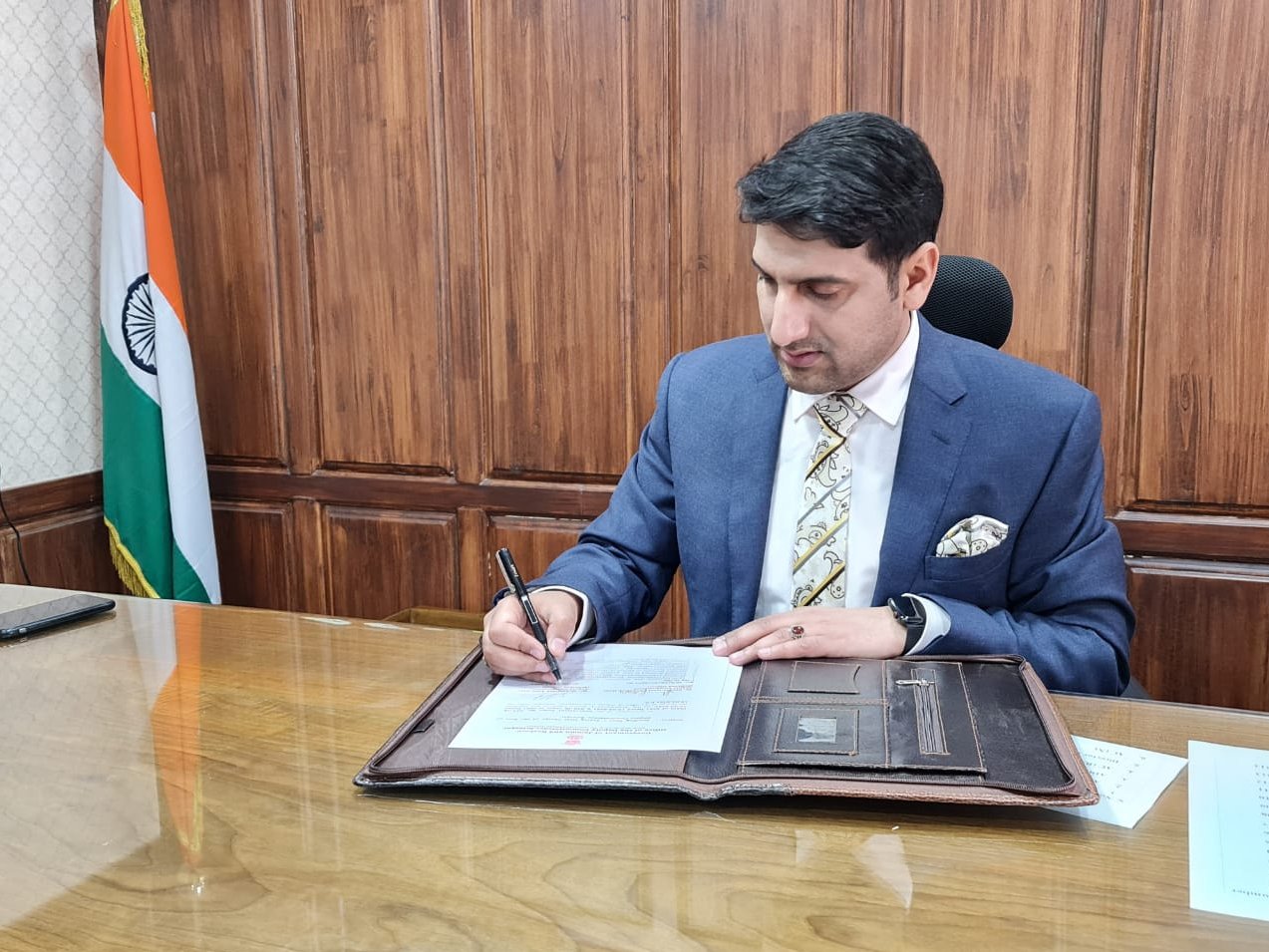 SRINAGAR, June 3:  In order to review the progress regarding installation of smart meters in Srinagar City, a meeting of senior officers was held under the chairmanship of the Deputy Commissioner (DC)  Srinagar, Mohammad Aijaz Asad at Meeting Hall of the DC Office Complex here on Friday.
At the outset, the DC took a detailed review of Feeder wise meter installation progress in Srinagar made so far.
Managing Director (MD) KPDCL gave first-hand appraisal about the implementation of Smart metering project in Srinagar. He informed that under smart metering project Srinagar Phase-I, out of 57750 meters, as many as 25000 have been installed till now and process is going on to install remaining 32000 smart meters.
On the occasion, the DC directed the concerned Revenue Field officers to create awareness among the people regarding utility and advantages of smart metering in ensuring constant supply of electricity.
He asked all the officers to work in close coordination to tackle any hurdle in the process of installation of smart meters amicably.
The DC He also said that strict action shall be taken against the anybody hindering the process.
The DC stressed on involving social leaders and activists to motivate people regarding installation of Smart meters.
He said the message should be loud and clear regarding the execution of work besides utilizing social media and other channels to familiarize and sensitize general people about the advantages of installation of smart meters.
During the meeting, Chief Engineer, KPDCL highlighted the benefits of smart metering including reliable power supply during winter, reduction in outages, reduction in Transformer damages, etc.
Meanwhile, all the executive magistrates have been told to initiate strict legal action if any hindrances are created in implementation of power Sector reforms under various centrally sponsored schemes.
Besides MD KPDCL, Basharat Qayoom, ADDC, Srinagar, Zahoor Ahamd, SP Headquarter, Arif Ahmad, Chief Engineer, KPDCL, Javaid Ahmad, besides Superintendent Engineers, Chief Planning  Officer, SDM East/West, all City Tehsildars and other concerned were present in the meeting.