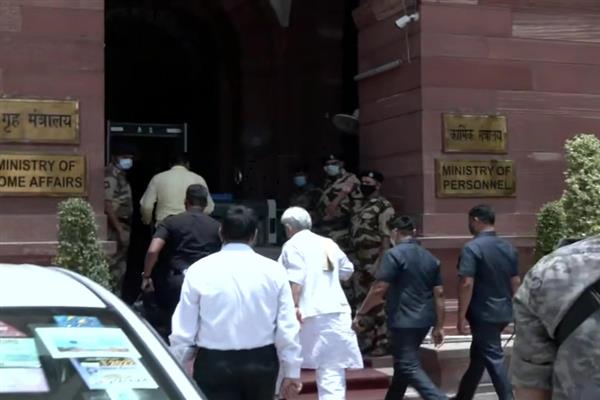 Srinagar, June 03 (KNS): Jammu and Kashmir LG Manoj Sinha on Friday arrived at the Ministry of Home Affairs in New Delhi to attend a crucial security meeting on J&K convened by Home Minister Amit Shah.
Reports said that LG Sinha reached the ministry of Home Affairs today afternoon after he was summoned by HM Amit Shah amid rise in targeted civilian killings in the Kashmir Valley.
Union Home Minister Amit Shah has called a meeting today with top officials including LG Manoj Sinha on security in Jammu & Kashmir.
On Thursday, Amit Shah held a meeting with National Security Advisor Ajit Doval in the North Block of the Ministry of Home Affairs over targeted killings in the Kashmir Valley. kns