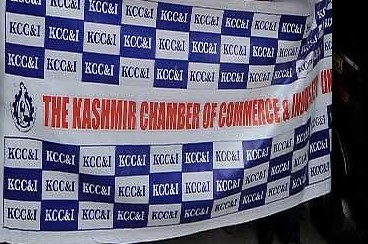 Srinagar, Jun 03: Kashmir Chamber of Commerce and Industry (KCC&I) Friday condemned the recent killing of civilians and expressed heartfelt sympathies with the bereaved families.
Terming the bloodshed as unacceptable in any society and against humanity, KCC&I spokesperson in a statement  said that it goes against the basic spirit and concept of Kashmiriyat.
"The office bearers of Kashmir's largest trade body are deeply shocked and distressed at the killing spree over the past few weeks. This according to the body has dented the image of Kashmiris again and is against cultural ethos," the spokesperson said.
As the fear has engulfed en masse, the spokesperson said that we withstand the innocents in this hour of grief, fear and insecurity. "Whoever kills an innocent life is as if he has killed all of humanity," said the spokesperson.
"Kashmir is known for its hospitality and beauty and such incidents have unfortunately dented its image. Much to the aversion of the common man, such incidents have an impact on the local economy at a time when it was showing signs of recovery after a long lull," he said.
As Kashmir's economy is intricately linked with the non- migrant workforce working in Kashmir, the targeted killing spree can further slump the economy, he said.
Meanwhile, KCC&I extended full sympathy with the families of the civilians killed in recent attacks in Kashmir.