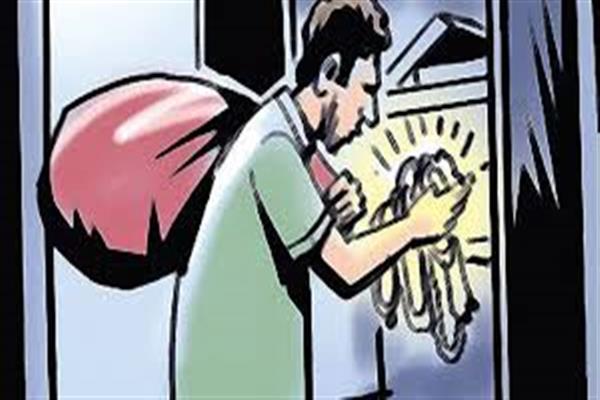 Srinagar, Jun 01: The residents of Faiz-ul-Haq colony at Zakura area in Srinagar outskirts here have expressed resentment against the officials from concerned Police Station for not 'taking their robbery incident seriously', saying that they have managing to collect the proof on their own while the officials are acting as mute spectator.
, Junaid Showkat, a local resident said that on April 16, 2022, at least Rs 11 lakh were stolen from their home when all of their family members were out.
"Rs six lakh in cash and gold worth Rs five lakh were stolen in the afternoon on April 16 this year following which we approached the concerned police station where a case was filed in this regard," Junaid said.
He further added that nearly two months have elapsed since the day of incident, the Police Station has even failed to sent the team for collecting finger print samples. "We have managed to get some proof and identity of the suspected thieves. However, the police is unnecessarily delaying the process," he added.
Junaid also said that he has now met Senior Superintendent of Police (SSP) Srinagar, Rakesh Balwal, seeking his intervention into the matter. "It is unfortunate that the robbery incident at a time when me and my brother were supposed to get married a month after, is being ignored and the robbers are being given a freehand. It is not the first incident that has taken place in our area, but more than 10 incidents have already been reported on our residential colony," he said and demanded immediate action against the accused without any further delay.
Nonetheless, a police official said that there has been no delay from their side as all the necessary investigations are going on. "We have already started investigation and searching for the enough proof to crack the case," he said.kno