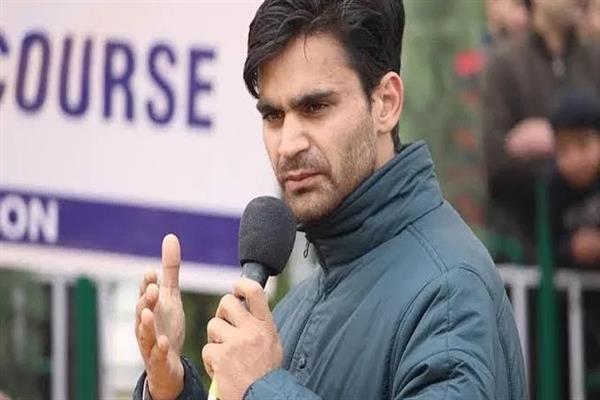 Srinagar 25 May: PDP Youth Wing President Waheed-ur-Rehman Parra, who was under UAPA detention over various allegations, was granted bail by the division bench of the Jammu and Kashmir and Ladakh High Court on Wednesday.
Advocate Shariq Reyaz who has been appearing for Parra's case in the Court confirmed to news agency Kashmir Dot Com that Para has been granted bail by the High Court.
"Waheed Parra has been granted bail by the High Court by setting aside an order of trial court," said Reyaz, "Had the onerous duty to lead his defence and argue his bail appeal."
Pertinent to mention that Parra was arrested by the National Investigation Agency (NIA) on November 25, 2020, just a day after he announced his candidacy for the District Development Council elections and filed nomination papers.
Later, he was granted bail by the NIA court in January 2021. The special judge at the court held that "offences particularly falling under Unlawful Activities Act (UAPA) are not prima facie made out against the accused."
While Parra was stepping out of the jail, he was arrested by Jammu Kashmir Police Wing, CIK, on the same charges. His bail application was rejected twice and was jailed in Srinagar Central Jail where his health condition deteriorated.