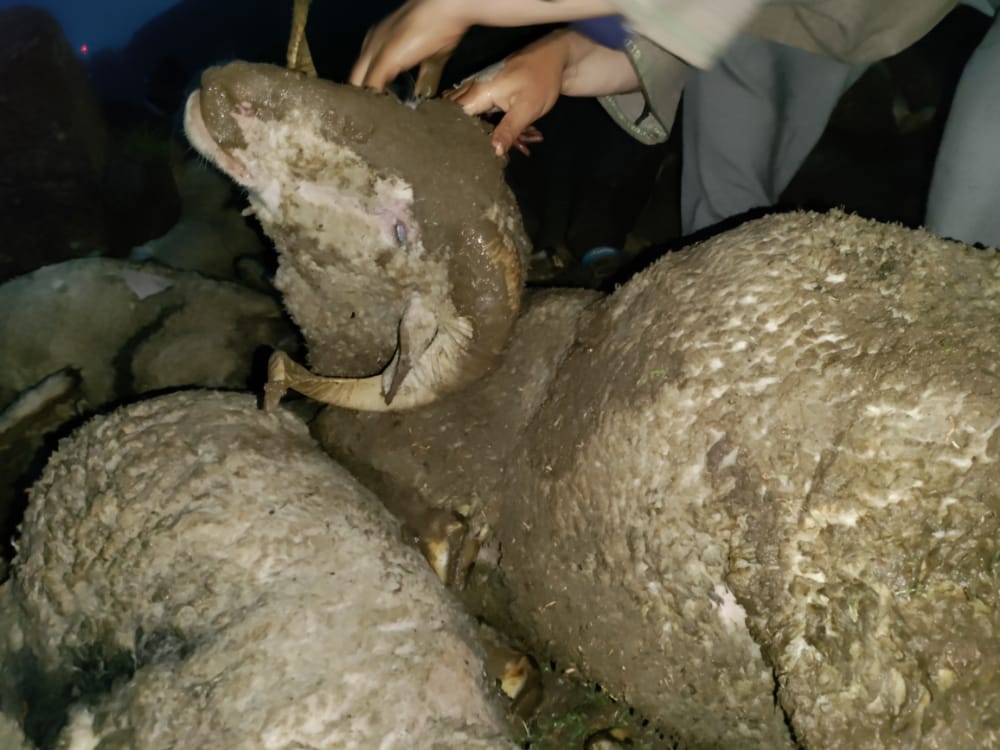 Ganderbal, May 22: Lightning killed at least 50 sheep in Central Kashmir's Ganderbal district on Sunday late evening.
Official sources told news agency Kashmir News Trust that lightning struck in Haknar village of Gund on Sunday evening killing over 50 sheep that belonged to a nomad namely Abdul Salam Chopan.
The owner of the sheep confirmed the deaths of his flock, saying they died after lightening struck them. He also sought help from the  government.