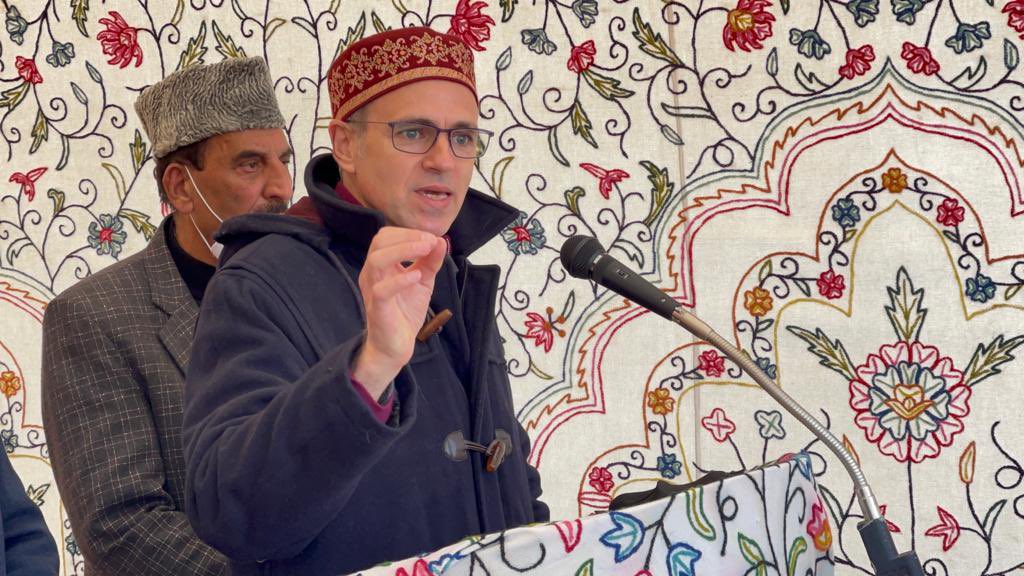 Srinagar, May 20: Former chief minister and vice president of National Conference (NC) Friday said that in last two and half years gun has returned to all those areas which had been declared militancy free during his party's rule.
"More than two years ago we had been told that article 370 was the root cause of all troubles in valley. We had also been told that after the abrogation of article 370 not only gun will go but the people possessing separatist ideology in the valley won't exist too. It is now two and half years since then where is the improvement in the situation," Omar said while interacting with media persons on the sidelines of a workers meeting and NCs medical center inauguration in Jammu.
He said that there is no end to target killings.
"It pains to see that people from minority community and police men are targetted. Civilians also lose their lives either in target killings or in cross firing. Complete sense of insecurity is prevailing all around," he  said.
Omar said that the militancy has returned even to those areas including Srinagar and Baramulla which had been declared militancy free during their rule.
Such , he  said , is the situation that people even in uptown areas of the city are not feeling safe and secure.
"Situation is worsening with every passing day which indicates that there is a huge difference between what the government says and what it does," Omar said.
Asked about the delimitation draft, Omar said that the exercise was carried out with political motives not keeping in consideration the ground reality.
"Delimitation is carried out on the basis of population. If you go by difference between the population of Kashmir and Jammu regions as per 2010 census you can yourself guess weather the final draft was right or wrong. Neither did they take 2010 census into consideration nor they waited for 2020 census," he said.
Besides, Omar said, the seats were demarcated purely on the basis of political motives. "It seems that the exercise has been done only to benefit BJP and its allies in Kashmir," Omar told reporters.
In reply to a question, Omar said that if government can't hold elections in Jammu and Kashmir, it should then admit the situation is bad.
"No elections could be held in valley between 90 to 96. If government admits that the situation is same again and elections can't be held I will have no objection," Omar said.
Commenting on the ban on loudspeakers in Jammu , Omar said that the ban on loudspeakers is going to hurt the sentiments of people of all religions.
"Everyone is using loudspeaker. They are used in Masjids, Mandirs and Gurduwaras. Banning its use will affect everyone," Omar said.
He said that government should talk to the people and find some solution like using loudspeakers only during Adhan in Masjids and turning down their volume while in use.kns