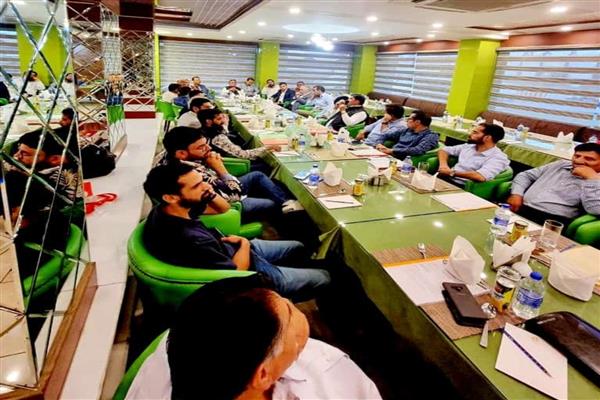 Srinagar, May 18: Jammu and Kashmir Hoteliers Club (JKHC) held an general meeting here in Srinagar to discuss the hotel tariffs and the services being provided to the travelers.
On the occasion, Chairman JKHC Mushtaq Ahmed Chaya expressed satisfaction over the hotel tariffs being charged by them as per the services.
Chaya while taking strong note of the complaints by some elements said hotels are providing and charging tariffs as per services and facilities.
Chaya siad they have received tariffs from all the members which are genuine and as per current inflation which has hit the roof.
The members said they would submit their tariffs to the club and authorities every two month to streamline the sector.
The hoteliers said online booking system is the order of the day and can't be done away with.
"We can't bar online portals which also fetch us booking. We will provide rooms to anyone on first come first serve basis," the members resolved.
They further assured the authorities that all their charges will be commensurate with the facilities.
Sectery General Tariq Rashid Ghani said they want Kashmir to be a four seasons destination with other products like wedding, sports corporate, festival tourism which can attract travllers round the year.
"We are conscious about our tariff so that Jammu and Kashmir becomes 12 month tourism destination affordable to one and all."