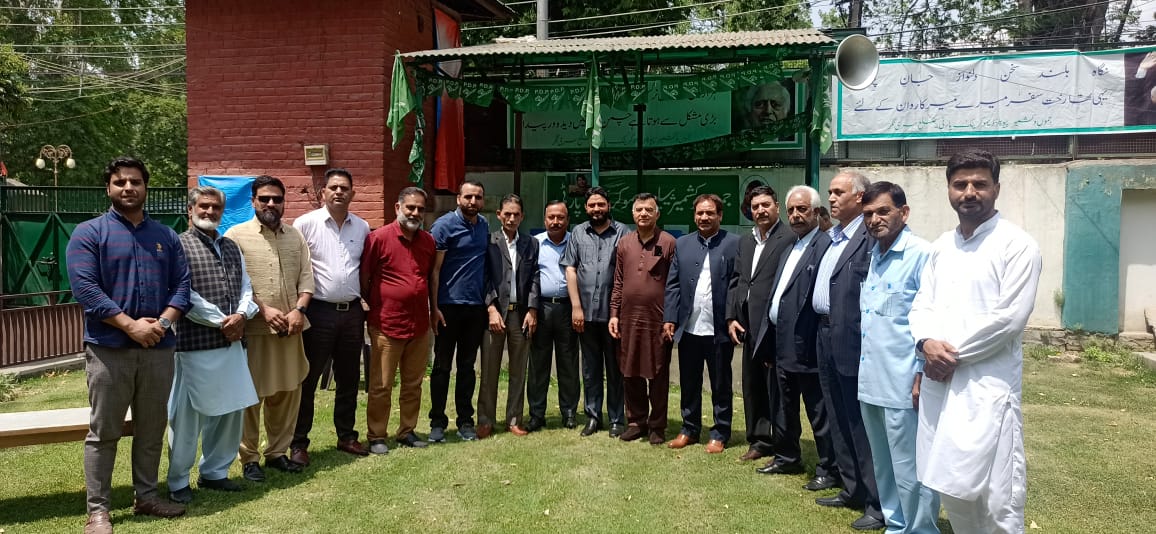 Srinagar, 17th May; The People's Democratic Party (PDP) today held a meeting of District Presidents and Youth Coordinators of Kashmir and Pir Panjal regions.
The meeting was chaired by Party General Secretary Dr Mehboob Beg.
At the onset of the meeting Dr Beg welcomed the District Presidents of Pir Panjal. The region will now operate under the supervision of Central Party Headquarters, Srinagar, according to the statement issued by the party.
Deliberating upon the need to restructure the party ground up, the meeting decided that as per the directions of Party President Mehbooba Mufti it is imperative to rejig the organisational structure to instill fresh enthusiasm and resolve into the party structure, the statement read.
"On the directions of Party President all District/Zonal committees and posts of constituency in-charges have been dissolved. Process to nominate new bodies shall be started soon," Dr Mehboob Beg said.
Thanking all the District Presidents for their untiring efforts in strengthening the party , the General Secretary impressed upon them the need to further reach out to the common masses and also patiently heard their suggestions as well.