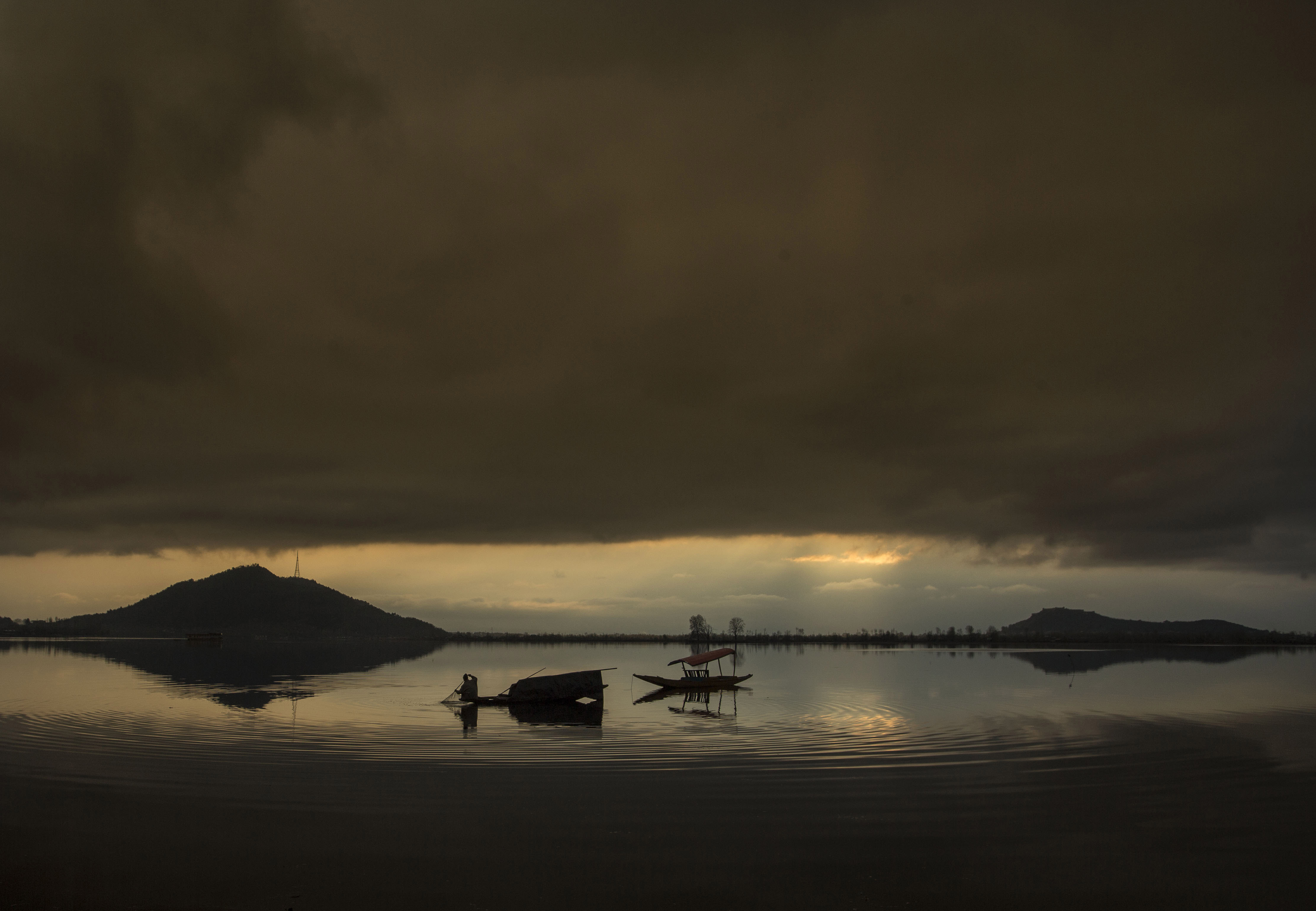 Srinagar, May 17: Tourists and locals are being taken to safer locations in Dal Lake amid ongoing gusty winds in central Kashmir's Srinagar district, officials said.
They said  that the evacuation is being done in a bid to avoid any exigency.
"We have taken most of them to safer locations however there are still some and are rescue is on to evacuate them also", the official said.
Notably, gusty winds are also reported from several north Kashmir districts. No damage has been however reported from anywhere, when this report was being filed.