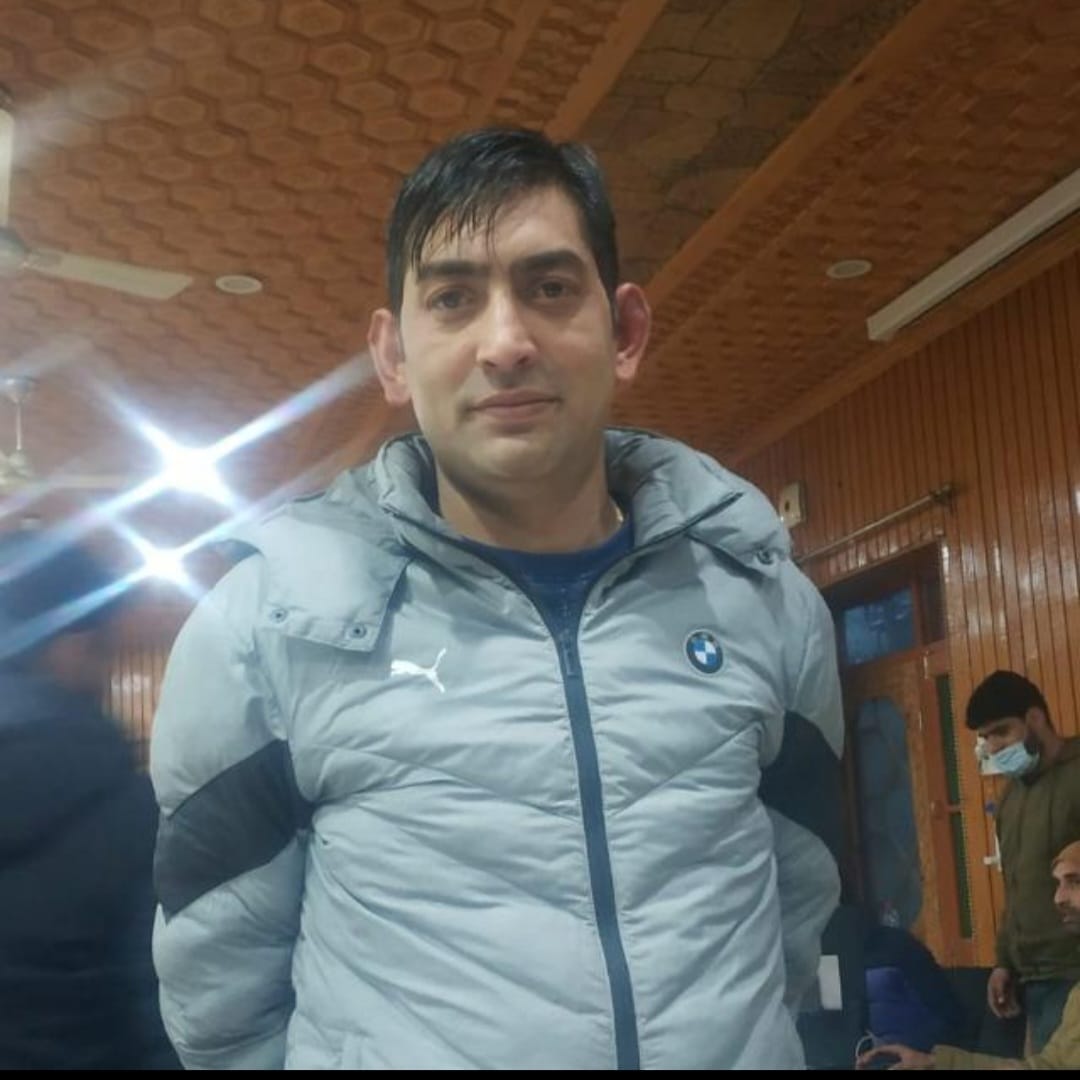 Budgam, May 12:: A government employee belonging to the Kashmiri Pandit community, working in Tehsil office Chadoora in Central Kashmir's Budgam district was shot dead inside the office premises on Thursday, officials said.
Police sources said that gunmen barged into the Tehsil office Chadoora and fired from a close range at a government employee, working under Prime Minister's Rehabilitation Package (PMRP), as a clerk. "He was immediately referred to Srinagar hospital where doctors declared him dead. The slain was identified as Rahul Bhat," they said.
The killing of Rahul triggered massive protest at migrant Pandit colony Sheikhpora, Budgam, where Rahul was putting up. Scores of fellow colleagues of Rahul sat on the road and termed the killing as a "major security lapse."  "We aren't secure at all. BJP government too has failed us," the angry protestors said and demanded stern punishment to the killers.
Soon after the incident, police officials rushed to the spot and launched manhunt to nab the perpetrators.
A police official said that the massive search operations were launched at various places across Budgam district to nab the killers of KP employee. "Check-points were set up at various points to ensure those involved in the act are zeroed in," the official said.
The incident evoked wide-spread condemnations from all quarters. Jammu and Kashmir's Lieutenant Governor Manoj Sinha tweeted: "I strongly condemn the barbaric killing of Rahul Bhat by militants at Budgam. Those behind this despicable terror attack will not go unpunished. J&K government stands in solidarity with the bereaved family in this hour of grief."
As per the eye-witnesses, the body of slain KP employee reached Sheikhpora migrant colony in the evening. A pall of gloom descended on the entire KP community putting up at the Sheikhpora colony. Amid wails and cries, the KP members demanded punishment for the attackers. The body of slain Rahul is likely to be sent to Jammu for last rites. kno