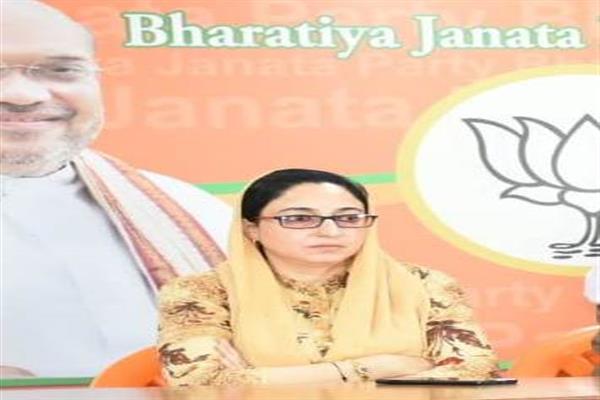 Srinagar, May 10: Chairperson Jammu and Kashmir Waqf Board, Dr Darakshan Andrabi on Tuesday said that time has come for people to get answers about the whereabouts of their donations at shrines.
On the sidelines of a function at Syed Sahab shrine at Sonwar, Darakshan said that acceptance of donations digitally at shrines will also help in bringing transparency and accountability in the system.
She also said that media will be used as third eye in bringing transparency and accountability at shrines.
She added that she has not questioned the character of Imams of or guardians of the shrines, but questions are being raised on the management because people are asking them about donations and they have to be answerable.
"We will open a bureau here for widows and unmarried girls and this is possible only if people continue to donate and we will use this donation honestly," Andrabi said.
She also said that they will also build a cancer hospital here and this is possible only when people donate as much as they can so that it can be built within shortest possible time. kns