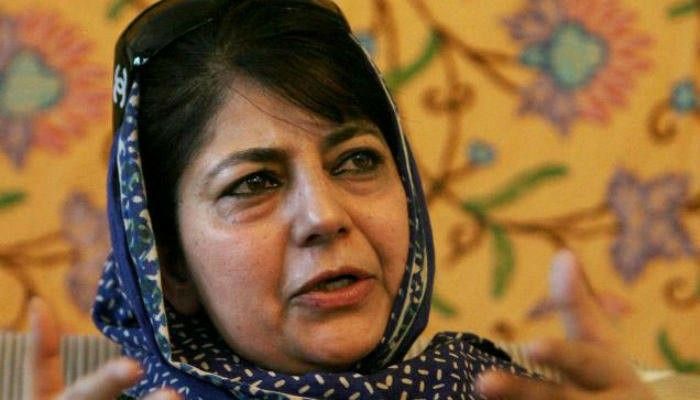 Srinagar, May 05: Former Chief Minister and PDP President Mehbooba Mufti on Thursday said that Jammu and Kashmir has become a laboratory for BJP as each hate policy starts from here and then it is being extended to other parts of India.
Talking to reporters at Bijbehara, Anantnag, the PDP chief  said that minorities across and mainly in States where the governments are lead by BJP are under attack. She cited the Delhi's Jahangirpuri incident saying there was clear violation of orders of Supreme Court.
"Every hate policy is being experimented here and then same policies are extended to other parts," she said, adding that in 1947 J&K has rejected Pakistan founder Ali Mohammad Jinnah's two Nation theory and decided to accede with Gandhi's India not with Godse's India where there is no respect to Constitution of India.
"The government directly interferes in our religious matter as recently prayers were not allowed at Jamia Masjid besides that we are being asked what to wear or not," she said.
"What delimitation, as it has become an extension of BJP. It overlooked the basis of population & acted as per their wish. We out rightly reject it. We don't trust it. Its recommendations are a link to abrogation of Article 370 – how to disempower people of J&K," she added.
On asking whether PAGD will fight elections jointly, Mehbooba said that as of now there is no name of election and whenever there will be anything like that, Dr Farooq Abdullah who is Chairman of PAGD and he will take a meeting and decide about it. "PAGD hasn't being created for elections but it has to fight for larger cause and take J&K out of this trouble," she said.
According to Mehbooba, due to unknown reasons Muslim leadership is keeping silent despite knowing all about how minorities are being attacked and a few Hindus are up against the government for attacking minorities. kno