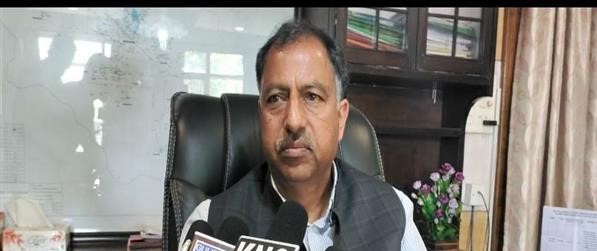 Srinagar Apr, 18: Chief engineer Kashmir Power Development Corporation Limited(KPDCL), Javid Yousuf on Monday said that installation of smart metres will result in transparency and it will be beneficial for the consumers.
He said that installation of smart meters is going on in the entire country and it is beneficial for consumers as reading will automatically be recorded in the database and there will be no intervention of any staff member.
He also said that 12000 out of 57000 smart metres have been installed in the first phase in Srinagar, while in the 2nd phase, 3 lakh metres will be installed in the city.
On being asked about curtailment of electricity during Iftaar and Sehri time, Javid said that rain deficit in month of March lead to increase in heatwave and demand in electricity all across country.
"At Sehri and iftaar time, load goes at peak which makes difficult for us to over come it. The only thing which can allow us to provide hassle-free electricity at Sehri and Iftaar time is that people should use minimum gadgets during these times," he added. kns