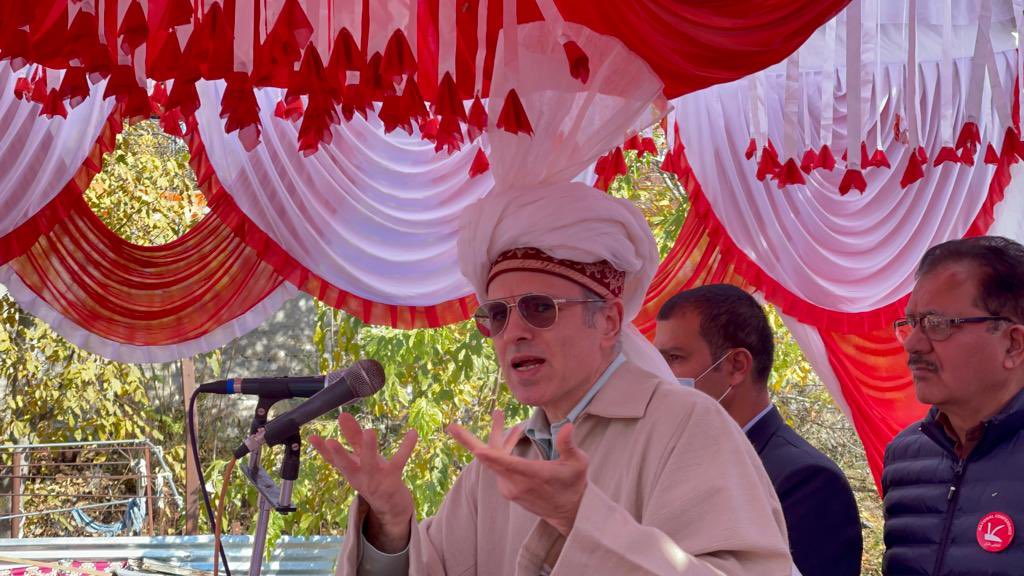 Srinagar, April 07: National Conference vice-president and former Jammu and Kashmir Chief Minister Omar Abdullah was on Thursday questioned by the Enforcement Directorate (ED) in J&K Bank money laundering case, reports said.
Reports said that Omar was questioned by ED in New Delhi in the money laundering case, FIR of which was registered by the CBI.
They said that the CBI had earlier booked former J&K Bank chairman Mushtaq Ahmad Shaikh and others for alleged irregularities in sanctioning of loans and investments.
Taking cognizance of CBI's FIR, ED has initiated a Prevention of Money Laundering Act (PMLA) probe.
Meanwhile National Conference condemned the Enforcement Directorate's (ED) summon to party Vice President Omar Abdullah describing the move as witch-hunt and vengeance.
NC General Secretary Ali Muhammad Sagar, Provincial Presidents Ratan Lal Gupta, Nasir Aslam Wani, Senior party leaders Choudhary Muhammad Ramzan, Abdul Rahim Rather, Mian Altaf, Mohammad Shafi Uri, Party MPs Muhammad Akbar Lone, Hasnain Masoodi, Sakina Itoo, Shameema Firdous, Chief Spokesperson Tanvir Sadiq, Sajjad Kitchloo, Khalid Najeeb Suharwardhy, Javed Rana, State Spokesperson Imran Nabi Dar, Zone Presidents Javed Dar, Ali Muhammad Dar, Dr Bashir Veeri; district presidents, YNC Provincial presidents Salman Ali Sagar, Aijaz Jan, Sara Hayat Shah, Sabiya Qadri in a joint statement released from the party headquarters condemned the undue witch-hunt and intimidation of all contrarian voices critical of government saying the motive behind the ED summon is to deter Omar Abdullah from shouldering people's  predicaments.
As per a statement issued to the news agency—Kashmir News Observer (KNO), they said the incumbent ruling dispensation in New Delhi is employing the government machinery and malevolent tactics to subdue NC leadership's effort in forging unity among different mainstream political parties of Jammu and Kashmir.
"This government is doing everything it can to silence the combined voice of the people of Jammu and Kashmir. The tactics are being employed across the board in the country to stifle the voices of dissent by using all spiteful measures, the party will not get subdued by such tactics," the statement said.