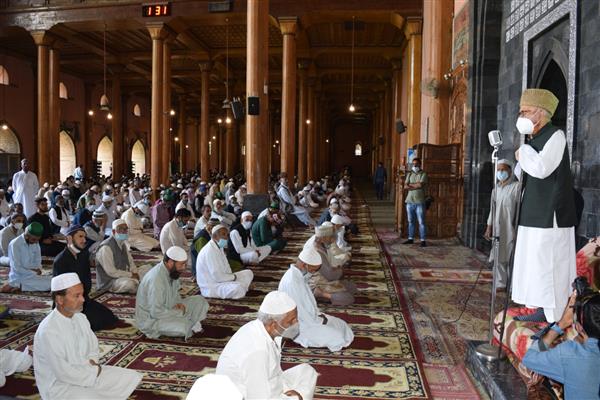 Srinagar, Apr 04: Anjuman Auqaf Jama Masjid Srinagar in a congratulatory message has greeted the people of Kashmir on the arrival of Ramadan, the month of blessings and attainment of goodness and happiness.
In view of the arrival of Ramadan, the Anjuman in a statement reiterated its demand for the immediate and unconditional release of its Chairman Mirwaiz-e-Kashmir Dr Moulvi Muhammad Umar Farooq, who continues to be under house arrest since Aug 2019.
The Anjuman Auqaf said a large number of people, who specially visit Jama Masjid srinagar from the cities and towns want to listen to and benefit from the sermons of Mirwaiz Umar Farooq during the holy month of Ramadan.
The Anjuman said that the Mirwaiz's continued detention has not only affected the field of da'wah and preaching also the people are strongly feeling the absence of Mirwaiz-e-Kashmir.
It strongly demanded the release of Mirwaiz Umar Farooq so that he is able to perform his official duties of preaching from the historical central Jama Masjid Srinagar as is a centuries-old tradition of his predecessors – the Mirwaizeen-e-Kashmir.