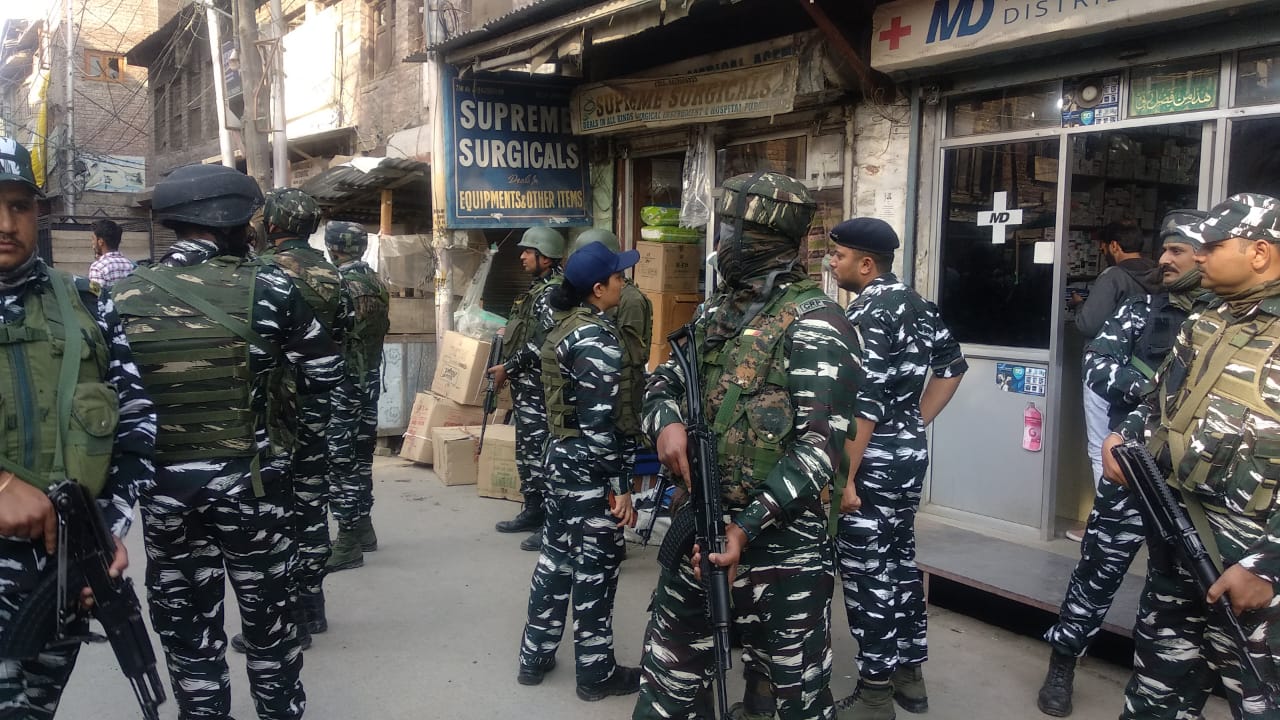 Srinagar, April 04: A Central Reserve Police Force (CRPF) man was killed while another was injured in a militant attack at Maisuma area of Srinagar on Monday, police said.
A police official said that at 3:30 pm, militants fired upon two CRPF men at Maisuma area of Srinagar, resulting in the serious injuries to the duo.
"The injured were shifted to hospital for treatment where one of the injured succumbed," the official said.
The slain CRPF man was identified as Head Constable Vishal Kumar.
Medical Superintendent of SMHS, Dr. Kanwaljeet Singh said the HC Vishal of 132 battalion was brought dead to the hospital while ASI Niranjan Singh is being treated and his condition is stable.
A police spokesman in a statement issued here said that keeping in view the huge rush in the area and to avoid civilian causality, the security forces exercised maximum restraint.
He said that police have registered a case under relevant sections of law and initiated investigations. "Officers continue to work to establish the full circumstances of the incident while the whole area had been cordoned off with the help of reinforcement and search in the area is going on," the police spokesman said.