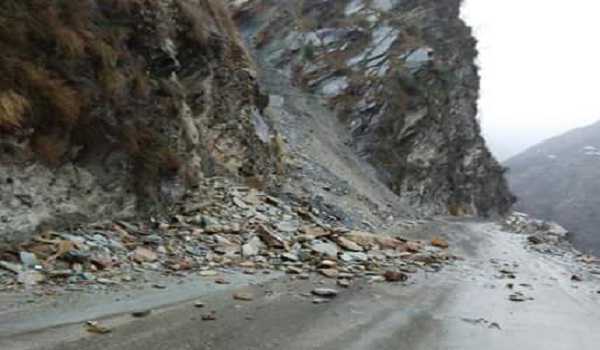 Udhampur, Mar 30 : A massive landslide blocked the strategic 270-km Jammu-Srinagar highway in Udhampur district on Wednesday evening, officials said.
The major landslide struck the highway, the only all-weather road linking Kashmir with the rest of the country, at Dewal bridge near Samroli around 08:00 pm, officials said.
He said that the road clearance agencies have pressed men and machinery and efforts are on to remove the debris from the highway.
The blocking of the highway also forced suspension of traffic on the Jammu-Kishtwar-Doda highway, which passes through Samroli as well, the officials said. kno