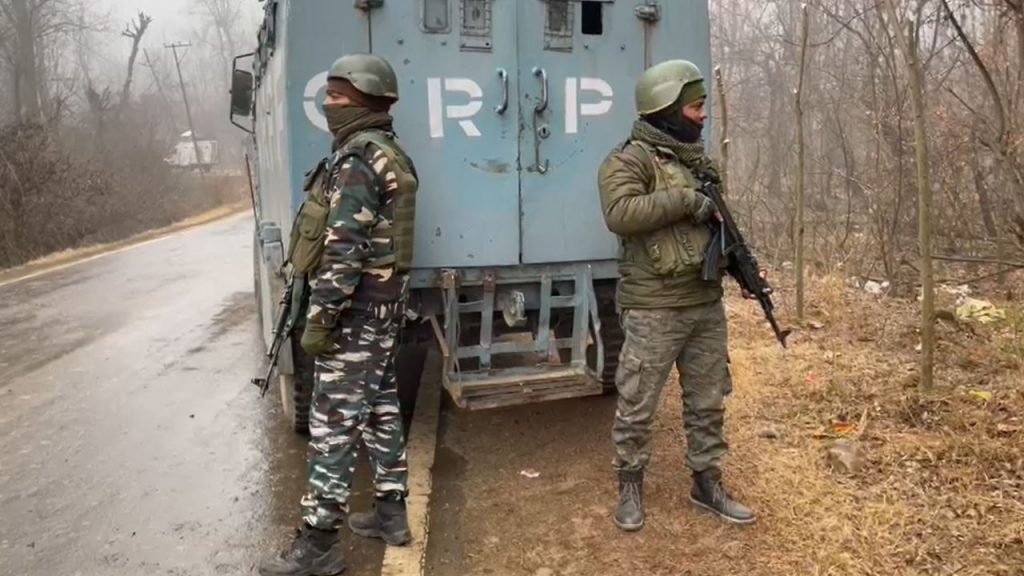 Srinagar, Mar 22: A policeman was killed in a brief shootout with militants in Srinagar on Tuesday, police said.
A police official said  that on a specific input regarding movement of militants in a vehicle around Soura area of Srinagar city, a covert team of Srinagar Police was following them.
"The militants boarding the vehicle however fired indiscriminately at the police team. The fire was effectively retaliated leading to a brief shootout, in which one militant got injured however, they managed to escape from the spot taking the advantage of huge rush of commuters," the official said adding that "In the brief shootout constable Amir Hussain Lone got critically injured who was immediately evacuated to hospital for treatment where he succumbed to his injuries.".
Police have registered a case in this regard under relevant sections of law. Investigation is vigorously in progress.
Talking to reporters on the sidelines of wreath laying ceremony of slain cop Imran Ahmed, who was PSO to SDPO Kothibagh, the IGP Kashmir said that police had an information about the movement of three Lashkar-e-Toiba militants. "A Quick Reaction Team (QRT) of police was following the three militants who were travelling in a red colour vehicle. They were engaged in a brief shoot-out at Soura in which a policeman sustained injury who later succumbed," he said.
The IGP said that the trio were headed by one Basit, who has taken over LeT's command after Mehran's killing and another one Rehan. "Another one is being identified as well. They are being tracked down," he said.
Asked whether the same group was involved in the recent killings in South Kashmir areas, he said it seems the same group is involved