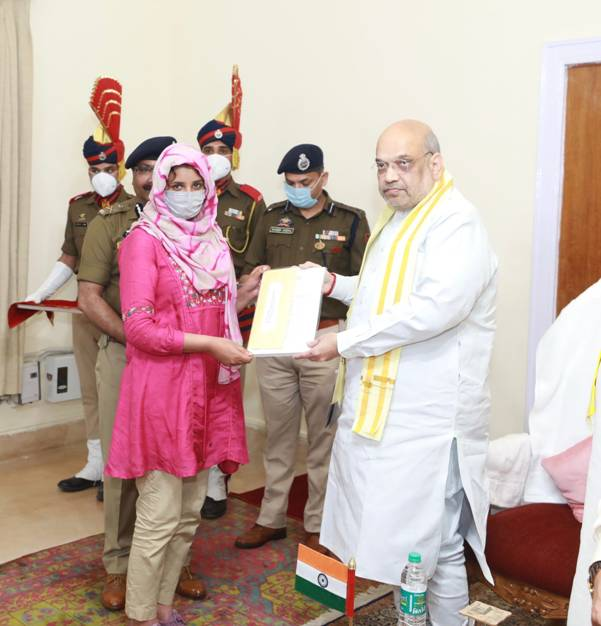 Srinagar, Mar 18: The Union Home Minister on Friday said that Modi government is committed to the welfare of Jammu and Kashmir police personnel and their families.
After reaching Jammu for a two-day visit, Shah in a Tweet in Hindi said that the entire nation is proud of the dedication and valour of Jammu and Kashmir police personnel to keep J&K safe.
He also handed over job appointment letters to the families of cops of Jammu and Kashmir, who laid down their lies in the line of duty in Jammu and Kashmir.
Amit Shah reached Jammu today evening for a two-day visit, where he is scheduled to chair high-level security meeting and is also scheduled to hold meet with Lt. Governor Manoj Sinha and other top officials of the UT.
On Saturday, Shah is scheduled to address a gathering at CRPF Raising Day at M A Stadium in Jammu.
Pertinently, his visit to Jammu comes at a time after BJP registered emphatic victory in assembly elections in four states including UP and when there is lot of talk going around about holding of assembly elections in Jammu and Kashmir.