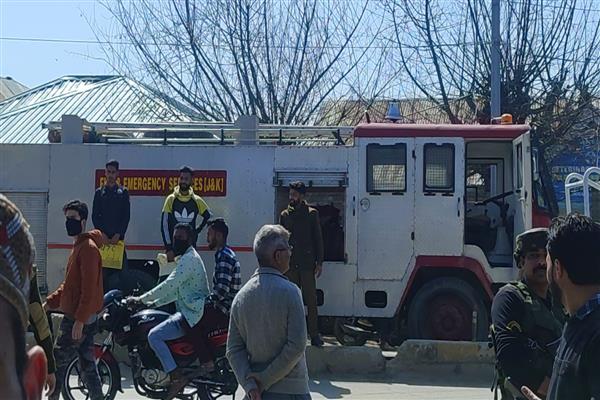 Sopore, Mar 15: Fire broke out in a Central Reserve Police Force (CRPF) camp in Sopore town of Baramulla district on Thursday afternoon.
An official said  that fire breaks out in a 179 BN unit CRPF camp located near Iqbal Market area of the town.
He said that fire tenders were soon pushed into service and flames were doused immediately.
The official said that cause of fire apparently seems to be an electric short circuit. kns