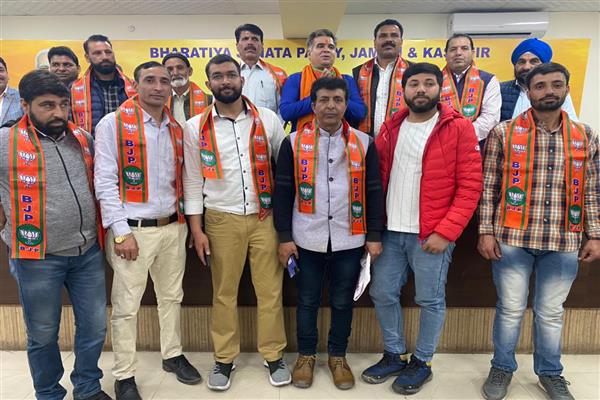 Baramulla, Mar 09: Block Development Chairperson (BDC) noorkha Uri, Ghulam Mohammad Raja and several other Panches, Sarpanches on Tuesday joined BJP in Jammu.
Reports said BDC Noorkha Block, along with social activist Wahid Shah, Dy Chairman Irshad Khan, Sarpanch Mohd Lateef, Panch Raja Sadat Khan, and others joined BJP in Jammu.
It said all members entered into the party fold in presence of party President J&K Ravinder Raina.
The new entrants said that they have decided to join BJP to ensure welfare and developmental in Uri.
They added erstwhile governments deprived people of Uri from basic facilities, however they want to safeguard the interests of local while joining BJP. kns