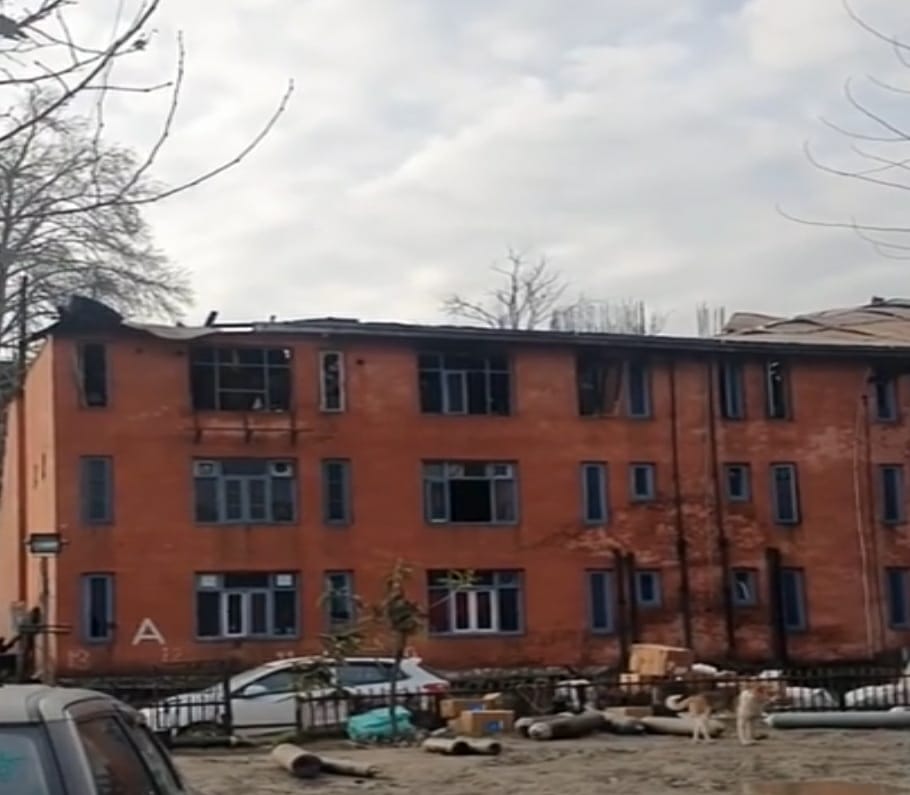 Srinagar, Mar 07: Authorities are working hard to find out the reasons behind the fire incident at Bone and Joints Hospital Barzulla, Srinagar in which emergency Operation Theatre (OT), faculty rooms and 12-bed spinal ward were reduced to heaps of rubble.
Top officials of health and medical education department said that the department is deeply concerned and monitoring the aftermath of the devastating fire incident at B&Js Hospital Srinagar and so far OPD services have been already started while as emergency services are being started besides that work is going on so that hospital will again start functioning normally at an earliest.
He said that reasons are also being ascertained why the incident happened despite regular fire safety audits and adequate measures.
Official sources said that the matter is being looked into with a report also sought from fire Department in this regard and cause of fire is being ascertained.
Medical Superintendent Bone and Joint hospital Barzulla Srinagar Dr Mian Suhail said that evacuation of 113 patients during fire was a big and hectic challenge as the condition of ortho patients is known to everyone.
He said that their entire staff risked their lives to evacuate the patients safely.
He said that Ortho patients can't move so they had taken care of everyone one by one and taking everyone out without any injury was very encouraging for which credit must be given to staff, locals and other departments.
'90 percent equipment at B&J Hospital safe'
With assessment of damages caused by fire to Bone and Joint Hospital underway, preliminary estimates suggest 90 percent equipment at the hospital is safe.
Medical Superintendent said that main operation theatre, blood bank, digital CT, MRI, X-Ray plant, oxygen plant, boiler house, gensets, wards, laboratory, OPD, injection section, physiotherapy, plaster section, dressing section, drug and general store and records are safe.
He said that they are waiting for clearance from the engineering department for safety of the building to resume all the services in the Hospital. Besides, they are waiting to get electric junctions repaired as water may have caused damage to them.
The government has set a 10 days deadline to resume all the services in the Hospital.
On being asked that recommendations of the fire and emergency department were not implemented in the hospital, he denied it saying that all guidelines were followed.
The building which got damaged in a fire was built in the late 1970s. kno