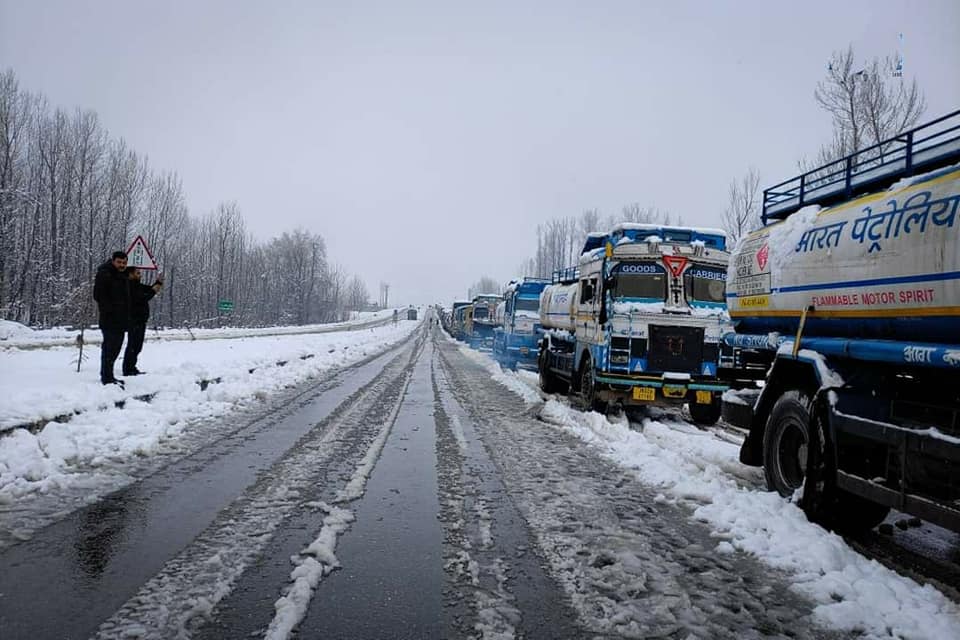 Srinagar, Mar 3 : Traffic on Jammu-Srinagar highway, the only surface link connecting Kashmir Valley with the outside world, resumed, hours after it was halted, on Thursday following a landslide at Chamalwas, Banihal area of Ramban district.
A traffic department official said that restoration work was initiated immediately and traffic was restored after several hours.
"Commuters are advised not to travel on Jammu-Srinagar highway (NH-44) without confirming the status of road from TCU Jammu/ Ramban & Srinagar in view of inclement weather prediction issued by Met department," the official said, adding, "However tomorrow on 04-03-2022, subject to fair weather and better road conditions LMVs(Passenger)/private Cars shall be allowed from both sides on Jammu-Srinagar NHW viz Jammu towards Srinagar and vice-versa . TCU Jammu/Srinagar shall liaise with TCU Ramban before releasing the traffic."
Meanwhile, Mughal Road, connecting Shopian with Poonch and Rajouri districts, remained closed for vehicular movement in view of snow accumulation at Peer Ki Gali.
Also,Srinagar-Sonamarg-Gumri road remained shut for vehicular movement in view of snow accumulation on Zoji la axis and has been closed till further orders. Kishtwar-Sinthan road also remained closed in view of snow accumulation, the traffic department official said.