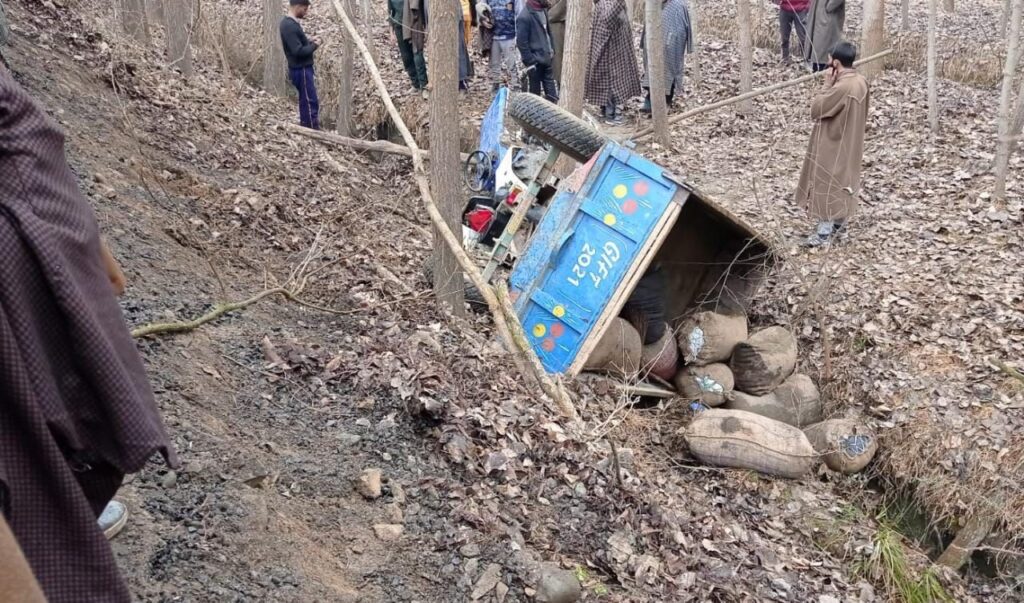 Srinagar, Mar 1: Two siblings were killed after coming under a tiller at Shalla Bugh in central Kashmir's Ganderbal district on Tuesday afternoon.
Reports said that the incident occurred as a tiller skidded off the road at Sama Mohallah Shallabugh.
The two boys were on the roadside when the tractor driver reportedly lost control over the vehicle and ran over the duo, leaving them critically injured.
The duo identified as Sajid Ahmad Dar (19) and Abrar Ahmad Dar (12) sons of Ghulam Mohidin Dar of Shalla Bugh were rushed to PHC Pirpora from where they were referred to DH Hospital Ganderbal, however the doctors there declared both of them as dead on arrival.
A police official confirming the tragic incident told GNS that a team has been sent to the site for initial assessment. gns