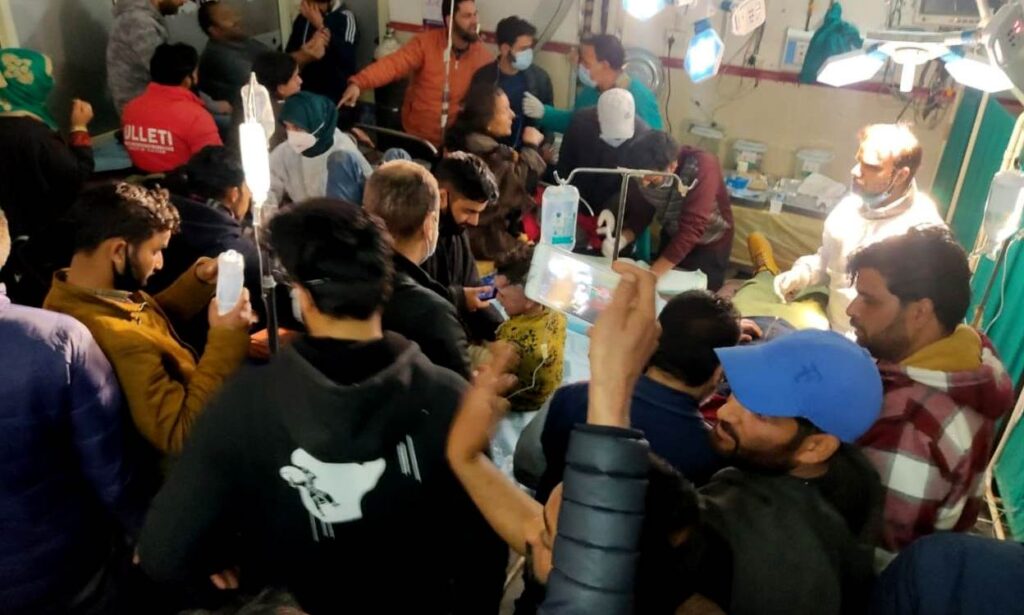 Anantnag, Mar 1: Eleven persons including two employees and a mother-daughter duo sustained burn injuries after a gas cylinder went off outside the Maternity & Child Care Hospital SherBagh Anantnag of South Kashmir's Anantang district.
Official sources said that an LPG cylinder went off near the 'Ticket Counter' of the hospital where a number of people including children and women were present.
They said 11 persons sustained minor burn injuries and were shifted to Government Medical College Anantnag for treatment. One among the injured has been referred to Srinagar hospital.
The injured included 2 children and two employees working under Hospital Development Fund.
Hospital sources from GMC Ananatnag identified the injured as Fayaz Nazir of Malknag and Sahil Raina of Bijbehara (both employees), Muhammad Abbas of Srigufwara, Sahil Khaliq of Warwan, Bittu Singh of Palpora Kulgam, Juniad Ahmed of Kokarnag, Zakir Tariq of Kachwan, Manan Javaid of Malknag, Rehana Farooq of DK Pora and mother-daughter duo Bilkesa Akhtar and Ruby Manzoor, both residents of DK Pora Anantnag.
Among the injured one of the employees Sahil Raina of Bijbehara was shifted to SKIMS Srinagar for advanced treatment.
The cause of the blast is attributed to gas leakage. Locals after the incident reiterated the demand that this maternity hospital should be shifted to a safer place. They said the current hospital building is unsafe and congested.
knt