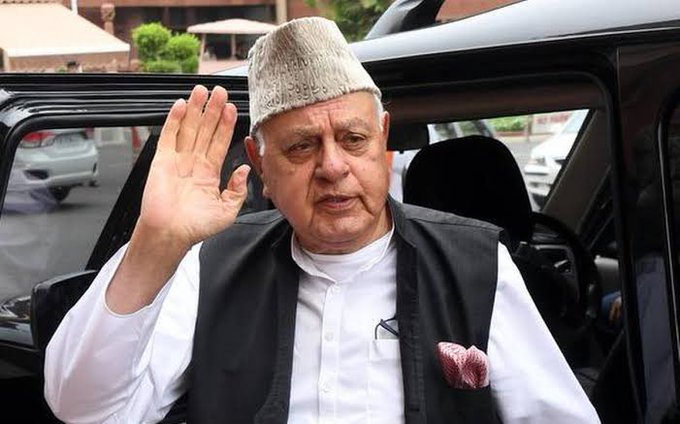 Srinagar, Feb 28: National Conference president Dr Farooq Abdullah on Monday said that the white-paper issued by PAGD is not only about delimitation process but it is also about abrogation of article 370 and 35A, which were unconstitutionally scrapped on August 5, 2019.
Talking to reporters in the sidelines of a party meeting, Abdullah said that the abrogation of article 370 was definitely an assault on the autonomy of Jammu and Kashmir because prior to the abrogation, J&K had autonomous rights.
He said that there were job rights for the people of Jammu and Kashmir while now anyone from outside can get job rights here.
Abdullah said that without assembly, there is no representation of people of Jammu and Kashmir as there is only bureaucracy now.
He also reached out to the leaders who have parted their ways with the party and stated that they should "forgive us if we have committed any mistake and should stand united with the party."
Replying to a question, he said that it is not his job to make those leaders understand who have some issues with the party, but "I want to appeal them to forgive us and stand united with the party."
He said that his job is to move forward and work for the welfare of the people. kns